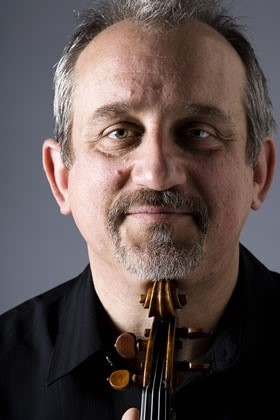 Practical Passion: How an Independent Artist Took Charge of His Own Career
". . . as much as I know what lights me up inside, I also know that the future will look different from what I plan." With these words, violinist Rebecca Fischer offered us a glimpse of the shape shifting that is an integral part of an artistic calling. Her blog article, "Courage: Starting Fresh, Again and Again", part of "SHAR's Lives of Artists" series, goes on to describe that new beginnings sometimes require something old to end.
Violinist Jeremy Cohen knows a thing or two about new beginnings. Studying with Itzhak Perlman, performing solos with symphony orchestras and extensive work with chamber ensembles provided Jeremy with the solid foundation necessary to enjoy a fruitful traditional orchestral or conservatory career. But the music of Jeremy's childhood neighborhood – jazz, Tango, Latin music – called to him, and he just couldn't abandon it. Fortunately, Jeremy's skills enabled him to have plenty of work, including live performances, extensive film and television work, and touring as concertmaster with major artists. All this was to change for most independent artists upon the arrival of the internet, smartphones and Netflix, all competing with live music. For Jeremy Cohen, there was no choice except to become a champion . . .