Practical Passion: How an Independent Artist Took Charge of His Own Career
". . . as much as I know what lights me up inside, I also know that the future will look different from what I plan." With these words, violinist Rebecca Fischer offered us a glimpse of the shape shifting that is an integral part of an artistic calling. Her blog article, "Courage: Starting Fresh, Again and Again", part of "SHAR's Lives of Artists" series, goes on to describe that new beginnings sometimes require something old to end.
Violinist Jeremy Cohen knows a thing or two about new beginnings. Studying with Itzhak Perlman, performing solos with symphony orchestras and extensive work with chamber ensembles provided Jeremy with the solid foundation necessary to enjoy a fruitful traditional orchestral or conservatory career. But the music of Jeremy's childhood neighborhood – jazz, Tango, Latin music – called to him, and he just couldn't abandon it. Fortunately, Jeremy's skills enabled him to have plenty of work, including live performances, extensive film and television work, and touring as concertmaster with major artists. All this was to change for most independent artists upon the arrival of the internet, smartphones and Netflix, all competing with live music. For Jeremy Cohen, there was no choice except to become a champion . . .
Be a Champion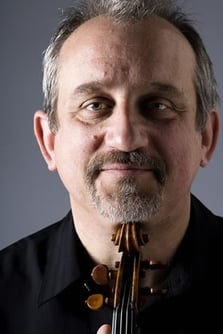 The music business moves so fast that it can seem like a blur when I stand still and look in both directions. I grew up in an era when independent artists could sustain music careers. But technical advances have altered the musical performance landscape. Most performing artists would agree that our biggest competition is not each other. We are, as it turns out, competing with tech devices—phones, computers, and home theaters. Audiences seem less inclined than ever before to leave home to experience live entertainment.
But some of us have arrived on the scene as worthy performers, right? And we have good educators to thank for getting us started. The hard truth is that fairly compensated playing opportunities have become more difficult to secure. So, what does it take today to thrive and build an independent career in the performing arts?
It takes the mindset of a champion . . .
A champion pushes forward with determination and passion in the face of challenge. The way to keep moving forward is to know what you love, love what you do, and keep bringing music to the world in new and constructive ways. My belief in the power of art motivates me to jump out of bed in the morning and dive back into finding new projects and writing new material. Knowing this to be true inspires and motivates me to be that champion.
It's no longer en
ough to just be a great player. One needs to understand how to connect with new audiences, how to communica
te
a passion for what you do with a community who craves what you do. Think about what it is that you offer your audience. Know what you want them to experience by seeing your performance. Build your audience through house concerts. Evaluate your promotional material. Ask for quotes from presenters who like your work and incorporate those into your online presence.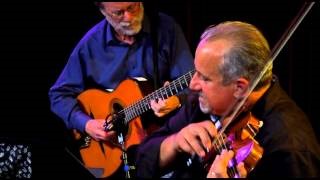 . . . and it takes diversification
While I was working and living in Los Angeles, doing mostly studio and live concert work, I realized that I was earning my living primarily by playing other people's music. It was enjoyable, but I was longing to play music that answered to my jazzy and eclectic tastes that commercial music and studio recording wasn't offering me, so I started my Violinjazz quartet. Later, I founded Quartet San Francisco and my recording and music publishing businesses, Violinjazz Recording and Publishing. Both were ways to stay focused on music that I love and continue to earn income. In fact, I started my publishing company because creating original material for my string quartet to perform led to other musicians approaching me to ask if they could also play our music.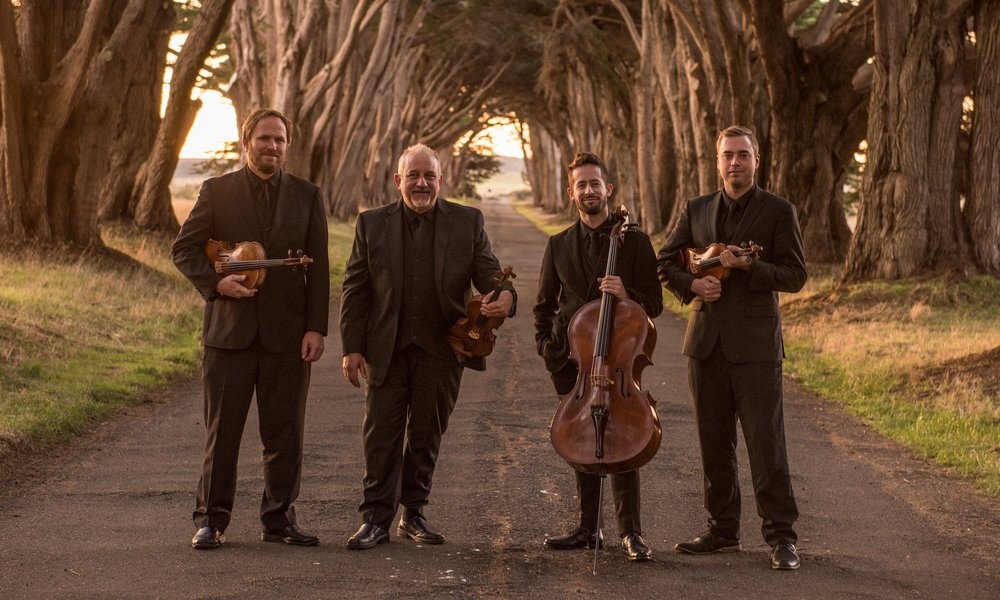 Expanding the reach of chamber music


To be a champion
In the final analysis, one thing is certain: If you want to be successful at what you do, it is critical that you serve as the biggest advocate for your cause. Good choices take careful strategy and clear planning. Envision yourself doing what makes you the happiest, and work backwards from that point. It takes focus to keep yourself on the path to success. You're telling the story of what lies in your heart. Music enriches us all, and each time you open your instrument case you can help make the world a better placed by pursuing your place in it. Be a champion for good in the world, it's a choice. Work hard and play well with others.
About Jeremy Cohen
Jeremy Cohen's electrifying jazz violin performances have earned him national accolades. Classically-trained and a student of Itzhak Perlman and Anne Crowden, Jeremy's eclectic style reflects his respect for a wide range of violinists from Perlman and Fritz Kreisler to Joe Venuti and Eddie South.
Jeremy Cohen has performed as soloist with numerous orchestras including the Virginia Symphony, the California Symphony and the Reno Philharmonic. His recording credits include motion picture and television soundtracks, including "The Dukes of Hazzard" and Jane Fonda's "Dollmaker", and as concertmaster on recordings with Linda Ronstadt, Ray Charles, Aaron Neville, Howard Keel and Cleo Laine. He appeared on Carlos Santana's Grammy-winning CD "Supernatural" and the original "Star Wars" compilation CD with John Williams. On stage, he was the solo violinist in "Forever Tango" and "The Best Little Whorehouse in Texas" and has toured and recorded with the 2006 Grammy winners, the Turtle Island String Quartet. Jeremy's Quartet San Francisco has introduced over 100 new works to the string quartet literature, recorded nine CDs, seven of which were Grammy-nominated, and are regularly invited to lead performance workshops and clinics nationwide.
His arrangements and original compositions are available at SHAR. Watch for new editions and digital downloads of Jeremy's music coming soon on the SHAR website.