SHAR is collaborating with black artists in the string instrument community for Black History Month! Every Monday in February, expect a new blog post featuring black artists' first-hand perspective of various aspects of the music industry. This week and next, we're excited to preview the introductory chapter of Aaron Dworkin's new book, The Entrepreneurial Artist: Lessons from Highly Successful Creative. Relatable, thought-provoking, and inspiring, The Entrepreneurial Artist is the perfect guide for any musician trying to achieve artistic fulfillment. It all begins with An Introduction of Uncommon Rhythm!
---
An Introduction of Uncommon Rhythm
I never enjoyed practicing the violin. I found running passages tedious and playing my scales a bore. As a teenager, it was the source of many arguments between my parents and me. Despite my reluctance to practice, however, I always loved music. It moved me like nothing else. While the violin chose me at a very young age, I would come to find that my real instrument was to be discovered much later in life.
As a child, I would sit and watch my adoptive mother, Susan, play her violin. When she drew her bow across the strings, the music of Bach would cascade out, bathing the room in splendor. Like a kind of magic, the music poured deep into my soul, filling me with a sense of beauty and wonder. The sound forged a connection be- tween me and my mother. I would cry when I heard her play—as if I had been filled to the brim and the music was pouring out of my eyes. I yearned to be able to speak in the voice of the violin.
So I began taking lessons with my first violin teacher, Mr. Graffman. A no-nonsense Russian immigrant, Mr. Graffman was a tough teacher to please, but I was stimulated by his rigor. During every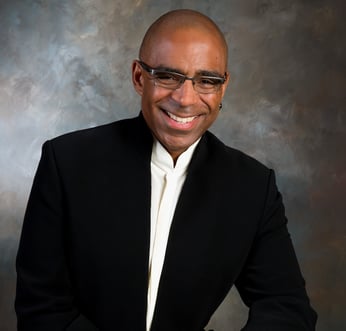 lesson, when I would goof off, he'd reprimand me with a stern "You no talk. You play." I admired this strict approach to craft. With Mr. Graffman, I excelled quickly, developing what he called a "unique talent." By the age of ten, I'd been elevated to the concertmaster of my local youth orchestra.
But as I grew older, practicing once again became a routine I abhorred. Despite my great passion for the instrument, I found that rote rehearsals were drudgery I had to endure. I'd devise ways to trick my parents into believing I was practicing: I'd play reel-to- reel recordings of myself going through technical passages. When they discovered the tapes hidden in my bedroom, I learned to read while playing, carefully turning the pages of a novel with my foot. Feeling that I had gotten all I could from playing violin, I knew that I was searching for something else. My music felt a soundtrack to the rest of my life.
As artists, so much has to come from within, out of our selves. We need to be self-driven, self-funded, self-inspired, and self-aware. Sacrificing ourselves for our art can be exhausting. Whether it is the proverbial ten thousand hours of practice you must put in or writing a grant for ten thousand dollars, artists need to hustle if they want to succeed. The reality is that the fulfillment of creative or artistic dreams does not happen by accident. There must be a constant mentality of problem solving, of looking at challenges as mysteries to be revealed and riddles to be unraveled rather than barriers to success. Artist-entrepreneurs must be creative sleuths deploying innovation in pursuit of realizing their artistic dreams. Persistence is fundamental to being a successful artist. As a young person, I did not fully understand the work ethic and grit that regular practice on the violin had instilled in me, though the connections were made much more clear to me as I continued on my journey.
Today's world is one of start-up businesses and venture capitalists disrupting industries and breaking down silos in the name of profit. This can feel like a cold world to most artists, who are motivated not by new profits but new perspectives, new emotions, and new experiences. But our art is not just our passion; it's our start-up business.
Having started a handful of nonprofits, I understand the risks and pitfalls that come with entrepreneurship. Indeed, many of my organizations failed due to unforeseen circumstances. But artists— perhaps more than anyone else—are keenly aware of risks. We en- counter them every day in our efforts to be better, perform better, and create better. Risk is inherent to the pursuit of our passion.
When I was twenty-five, I started the Sphinx Organization, a nonprofit dedicated to the development of African American and Latino classical musicians. Today the Sphinx Organization is quickly approaching its twenty-second anniversary and has an annual budget of $5 million. Sphinx has been my life's true creative work, and it started as a spark—something that I saw needed changing. The opportunity to express my creativity through music is something I was hoping to create for others. Achieving that goal required me to put in some hard work.
---
As an undergraduate transfer student at the University of Michigan, I felt aimless and incomplete. The great classics, while timeless, were no longer inspiring in me that flood of emotion I had first felt. The music of my grandmother's house felt far away. So I began to seek out new music to fill my practice room with, hoping that I'd get that first feeling back again. I realized eventually that the key thing to capitalize upon was that search for something different, something that would bring a sense of connection and purpose.
It was then, while at lessons with my violin professor, that I discovered William Grant Still, a prolific African American com- poser. He wrote volumes of choral and orchestral works: works for violin, harp, and other stringed instruments—even a full opera and a string quartet! As I dove deeper into this genius's body of work, I eagerly consumed every bar of music, every chord progression, every movement. Stunned by this discovery, I found it inconceivable that I, a young biracial boy from Manhattan who'd been taking violin lessons since he was five, had never heard of this composer before.
Inspired by Still, I began to seek out black composers and musicians. In my whole life playing the violin, I had never known that there were any black classical composers—let alone anyone who had written volumes and volumes of works. It was as if scales had fallen from my eyes, so to speak. Why hadn't I heard of Joseph Boulogne St. Georges, Roque Cordero, David Baker, Florence Price? Or any other pioneering musicians of color?
Most of the work my orchestra performed was written by white men. When I looked at the orchestra and our conductor (and at our audiences), it was mostly white faces I saw. This environment reminded me that I was different—that despite my talent, I somehow didn't belong. But why did it have to be this way? Where were the people of color in the orchestra pit and in the crowd? It was as if I had been missing a connection—and suddenly, through the music of Still, I had found it.
For my undergraduate recital, I put together the first all-black student quartet at the University of Michigan. We played a varied repertoire, including Still and other composers of color and even music from Mariah Carey, Boys II Men, and En Vogue. It was a fresh and vibrant experience for me as a musician—and as a person. Although we were only a small handful of musicians playing a single recital, that experience changed the course of my life. I wanted other underrepresented musicians to have this experience. To see others like me thrive like I had. I wanted orchestras that looked like the cities they played in. Orchestras that comprised musicians from all walks of life, that were as diverse as the music they played. Putting together this recital provided me a feeling of fulfillment I hadn't had since my days with Mr. Graffman.
That year—1996—I started Concert Competitions and Musical Development, Inc., the nonprofit that was to become the Sphinx Organization. As a competitive organization, Sphinx was meant to motivate young musicians of color to excellence through an annual concert competition. That was just the start of the pro- gram, however; the other purpose was exposure: Sphinx would give these young artists the opportunity to play with major orchestras, sharing their talent with the world. The experience would also make them better musicians, helping them get into some of the best programs. And perhaps most important, they'd get to meet other young musicians of color. From the start, these young artists would know that they weren't alone.
Creating this impact required more than passion and music; there were material resources we had to secure. We needed instruments, rehearsal halls, and performance spaces. And for that, we needed funding. Like all artists, we had to work to convince the world of our worth.
With any nonprofit venture, fund-raising never ends. You might have the greatest idea in the world to address the greatest need in society, but if there is no sustainable funding mechanism, it will inevitably fail. I learned this from experience—as the seven other nonprofits I started prior to Sphinx failed due to poor funding. From Sphinx's inception, I made fund-raising a priority.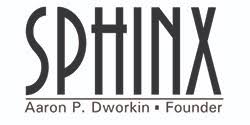 When you are initially building an organization, you have to fight to pull funds from wherever you can. When I launched Sphinx as a student, I would spend late nights at the computer lab printing out as many sheets as I was allowed through my student account. I would spend late nights at the copy shop key-lining our program ads, pasting each one up myself and lining it up with a ruler because we didn't have the money for a designer. you have to look at literally every single cost item you have and see whether there is any way to get someone to provide it to you gratis. you have to build your own network of fund-raisers. On reflection, I know that I never would have had the stamina or commitment to engage persistently on all of these fronts unless the underlying motivation was all-consuming. And it was. Sphinx's mission was my personal mission. I felt compelled to make a difference no matter what. Sphinx was my calling.
While preparing for my upcoming undergraduate recital, I received an interesting envelope in the mail. I was getting a lot of rejection letters at that point in response to my fund-raising requests for the Sphinx Competition. The envelope was meant for a half- size letter—almost like an invitation. On the back, it read "James Wolfensohn, World Bank," at which I grinned ruefully. I thought to myself, They don't even have enough money at the World Bank to send a rejection in a full-sized envelope. I opened it roughly, expecting yet another disappointment.
As I pulled out the small letter, what I read stunned me. Enclosed please find my one-time contribution in the amount of $10,000 to the Sphinx Competition. I wish you all the best in your endeavors. I couldn't believe it. I read the letter twice, three times, and yet it was still true. It was surreal. I don't think I'd ever actually seen a $10,000 check before.
With this contribution, I knew in my heart that Sphinx was unlike my other endeavors—I knew I would change the world with it. Thanks to this donation, we soon began to receive generous funding from other organizations across the country, including a grant from the University of Michigan and donations from the Ford Motor Company. With that, I cobbled together the beginnings of what was to be the inaugural Sphinx Competition to take place in the late winter of 1998.
Over the years, Sphinx evolved. We began to show that we could muster the resources to help fulfill the dreams of so many aspiring black and Latino musicians. We attracted young musicians of the highest caliber who were from diverse cultural backgrounds. Through our competitions and scholarships, we were reaching out and changing these young musicians' lives every day.
The reality was that, despite all these successes, we were still on shaky financial footing. I knew that the support of our initial donor base could falter at any time. Sphinx required breadth and diversity to increase its revenue streams. To get us to the next level, we had to secure a major six-figure partnership. There was only one place to get this kind of revenue: we needed a corporate partner.
Corporations demand personal cultivation. It was important to have both a detailed, targeted approach to attract specific corporations and foundations and a shotgun approach to reach a wider audience.
One of our key targeted partners was Texaco, which has a long-running history of support for the arts—specifically to the Metropolitan Opera. Their support for national broadcasts and other musical endeavors boded well for our potential partnership.
It was on a slightly gray day in December of 1999 that I arrived at the Texaco headquarters, my Sphinx presentation firmly in hand. After checking in with the receptionist, I sat in a lobby that seemed to me to have been designed for giants. As I sat in this foreboding foyer in my stuffy suit, mentally preparing for my presentation, I felt the butterflies. This meeting was essential to winning the partnership we needed. In fact, I had prepared more for this than I had for my undergraduate recital.
After what seemed like an eternity, I was taken upstairs to a featureless boardroom and introduced to four or five cold faces. I began what I thought was a very well-planned presentation. I was asking for $150,000 per year for three years—a total of $450,000. Five minutes into my presentation, those cold faces began to pepper me with questions.
Although I had prepared as meticulously as possible, I simply did not have the experience necessary for a meeting with a roomful of top-level executives. In the end, I articulated our need, I held my ground, and I even presented myself well. But my request was met with silence.
A couple of weeks later, I received a call from Texaco's representative, regretfully informing me that they could not approve our proposal. They had decided to approve a smaller grant, however:
$100,000 a year for three years. Three hundred thousand dollars! This represented the largest grant in Sphinx's history—and the stamp of approval of one of the most respected arts funders in the country. Nearly twenty years later, Sphinx is transforming lives throughout the world. Thanks to the funding from all our donors, we place violins in the hands of hundreds of young people in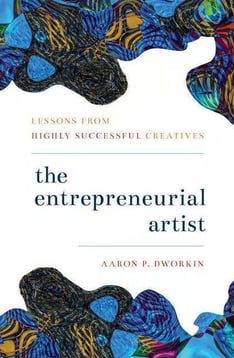 Detroit, Flint, and cities like those across the world. We share the talents of Sphinx artists through our Sphinx Symphony broadcast, which has an audience of more than two million. Our premiere ensembles, Catalyst Quartet and Sphinx Virtuosi, have reached more than one hundred thousand through their national tours. We've created educational residencies in South Africa, Belgium, and the United Kingdom, allowing us to connect musicians of color across national boundaries.
I could not be prouder of Sphinx. The organization's prestige has grown far beyond just me. In the beginning, it was my creative vehicle. Now it is an avenue through which hundreds of artists channel their talents, give back to their communities, and realize their dreams. Our alumni make up a familial circle, a connection I could only have dreamt of as a young undergraduate student at the University of Michigan.
As Sphinx plots its work for the next two decades, I reflect back on my early vision of the organization and how that simple recital of five musicians could spark a change for generations of artists. Today, the Sphinx Organization is no longer just me and my colleagues; the organization's faculty includes some of the most revered icons in our field. But most important is the way we have affected the lives of kids who look like me and share the same dream of music I had. Sitting at the intersection of social justice and the arts, Sphinx continues to fulfill a stark need through empowerment and commitment to excellence. My intent is for this book to help serve as a tool and a resource for all struggling artists who are striving to transform their passions into financially fulfilling careers.
Without Sphinx, I don't think I'd be where I am today, a MacArthur Award fellow, a member of the Obama National Arts Policy Committee, and President Obama's first appointee to the National Council for the Arts. But getting here wasn't easy. It took hard work and the trust of those who helped Sphinx grow and evolve. The organization wouldn't be as successful as it is now if not for my early mentors, the members of Sphinx's board of directors, and so many others who believed in its mission. Every person in the Sphinx Organization has poured the entirety of themselves into its success.
I hustled every day to get to where I am now. My determination to build an idea into an organization, to seek out donors to fund that organization, and to convince others to help make my dream a reality is not unlike the drive I needed to practice the violin for hours a day. And somehow I don't think a reel-to-reel recording of me practicing would fool anyone into giving me the opportunity to run such an organization. This tenacity is what has made Sphinx the foremost arts organization dedicated to youth development and diversity in classical music.
With Sphinx, I turned my personal art into a sustainable business. And it's turned out to be one of the most rewarding choices I've ever made. Not only is there the financial stability that comes along with this process, but, much more importantly, the artistic connections and overall breadth of human impact that I was able to have provide the life fulfillment that many artists seek on a daily basis.
---
Reserve your copy of The Entrepreneurial Artist: Lessons from Highly Successful Creatives by Aaron Dworkin today!
Read more articles from our Black History Month series.
Read more articles from our The Lives of Artists . . . In Their Own Words series.