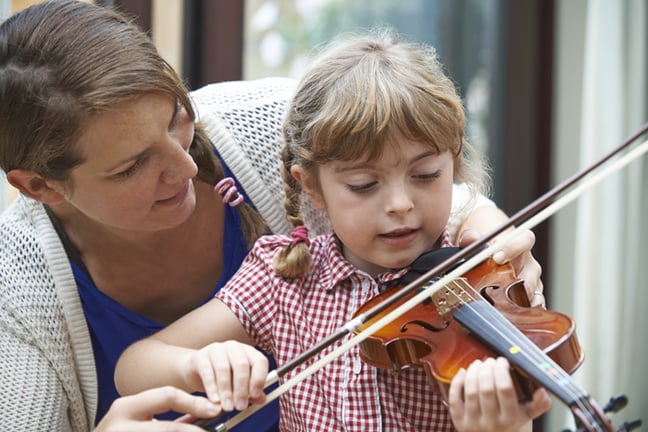 In this final part of the breakthrough blog series, Val Jaskiewicz offers a reminder to teachers that a student is responsible for their instrument and that learning good habits early on will prevent them from hitting barriers later on. Caring for an instrument, after all, is an important aspect of being a string player, and one that at times requires encouragement from the teacher.
Jump to another part of this series:
Part 1: Solutions to Common Left-Hand Problems
Part 2: Solutions to Common Right-Hand Problems
Part 3: Books that help with Practice and Motivation
Part 4: Books for Breaking Through Physical and Mental Barriers
Part 5: Books that Help Focus Any Teaching Method for Parents and Teachers
Part 6: Good Habits Begin Early: Caring for the Instrument
GOOD HABITS BEGIN EARLY: CARING FOR THE INSTRUMENT
Any professional knows they need to "keep their tools sharp". That's true for craftspeople as well as musicians. But too often, students do not develop these habits, leading to instruments that don't play or play poorly. Sometimes this leads to discouragement on the part of both student and parent, who may believe that it is the student, not the instrument, that is the source of the bad sound. Fortunately, it is simple and inexpensive to develop good habits, and the earlier the better!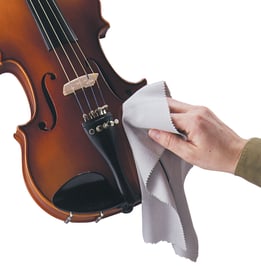 SHAR Microporous Super Cleaning Cloth
It's hard to believe what a difference wiping down the strings after daily practice or playing makes to tone production . . . the difference between squeaky and beautiful! And clean strings last much longer than caked and gummed up strings. This habit, developed from the first lesson, will reap benefits for a lifetime of joyful playing.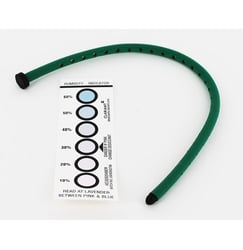 Dry air is a violin's enemy, especially in winter. Too often, it can lead to a cracked instrument, which means a very expensive repair. The Humidi Guard is a simple and effective device that easily solves the problem. Using one regularly is a habit that should be developed by every player.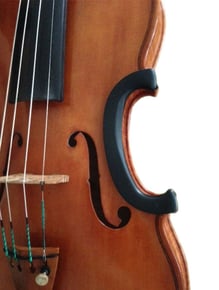 Aggressive down bows are a necessary technique in learning the violin. But they can lead to varnish and wood damage, until the technique is refined. The clever C-Clip helps protect the center treble bout of the student's violin during this period of learning. Far less expensive than a repair!
Thank you for Reading! To receive notification of future blogs as well as other useful product reviews, guest blogs, company announcements, and entertaining articles, be sure to subscribe with your email address above! Also, find SHAR on Facebook, Instagram, and Twitter. For more cleaning and instrument care accessories click the link: