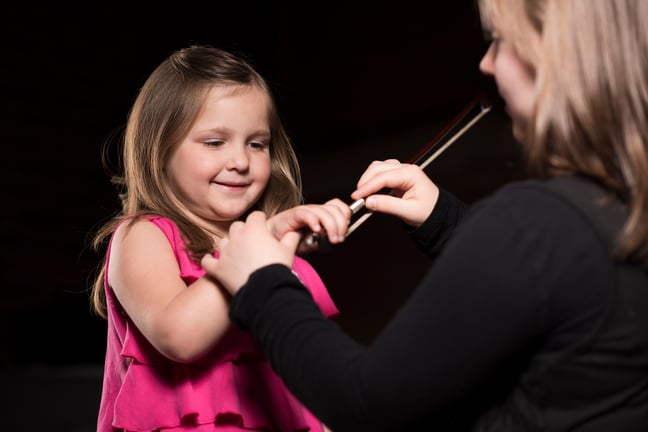 As was mentioned in Part 1 (featuring accessories for common left-hand problems) of this series, each student is different with different strengths and weaknesses, different commitment levels, and different motivations. For those students that need some special attention or have some challenges to overcome, where do you find the time to investigate the solution, find the right book or product, and apply it to their unique issue? At SHAR, we've discovered the answers from an obvious source: From other teachers! After all, teachers know best, and because they are teachers they love sharing what they know! Here we explore some fantastic inventions for teaching proper right-hand bowing technique.
Jump to another part of this series:
Part 1: Solutions to Common Left-Hand Problems
Part 2: Solutions to Common Right-Hand Problems
Part 3: Books that help with Practice and Motivation
Part 4: Books for Breaking Through Physical and Mental Barriers
Part 5: Books that Help Focus Any Teaching Method for Parents and Teachers
Part 6: Good Habits Begin Early: Caring for the Instrument
5 Accessories for Common Right-Hand Problems
You know that mastering a solid bowing technique is among the most difficult challenges a student faces. And teaching it is just as hard. Here is a group of products developed by teachers and string players that are super effective.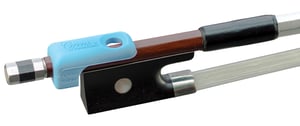 PinkyHold
Created specifically with the young developing violinist in mind, the PinkyHold is not a crutch or support. Instead, it gently helps develop the pinky's muscle memory, along the way to mastering a perfect bow change.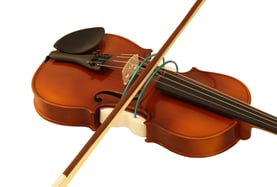 The Bow Force, for Violin and Viola
The best solution that we have found for students having trouble with bow stroke tracking. Created by veteran violin teacher Becky Fields, and perfected in her own studio, the Bow Force is hand crafted in the USA, and will not damage instruments because of its soft edges, and is easy and intuitive to use.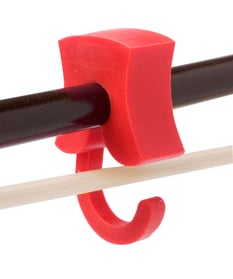 Helps train bow distribution by means of feel, not just by means of a visual reminder, such as tape. Easy to use, safe for all bows. Made in the USA.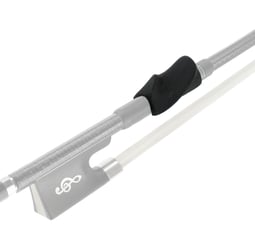 Gently develops mastery of proper right hand placement on the bow by training muscle memory, without the locked-in rigidity of some other bow hold products. Easy and safe to use. Made in the USA.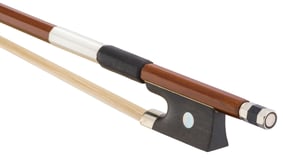 Invented by Dr. Suzuki himself, the super short Frog Meister quickly helps break the common student habit of playing only in the top half of the bow.
Thank you for Reading! To receive notification of the next five blogs in this series as well as other useful product reviews, guest blogs, company announcements, and entertaining articles, be sure to subscribe with your email address above! Also, find SHAR on Facebook, Instagram, and Twitter. For more teaching aids click the link: