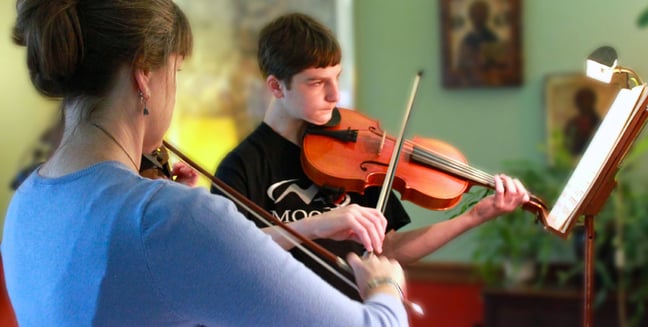 As was mentioned in the first two parts of this series (featuring accessories for common left and right-hand problems), each student is different with different strengths and weaknesses, different commitment levels, and different motivations. For those students that need some special attention or have some challenges to overcome, where do you find the time to investigate the solution, find the right book or product, and apply it to their unique issue? At SHAR, we've discovered the answers from an obvious source: From other teachers! After all, teachers know best, and because they are teachers they love sharing what they know! Teachers know that most habits are learned during practice, not at the lesson, so motivating a student to practice the right way is as much a challenge as having them "get it" at the lesson. These books by other teachers can help your student make a breakthrough!
Jump to another part of this series:
Part 1: Solutions to Common Left-Hand Problems
Part 2: Solutions to Common Right-Hand Problems
Part 3: Books that help with Practice and Motivation
Part 4: Books for Breaking Through Physical and Mental Barriers
Part 5: Books that Help Focus Any Teaching Method for Parents and Teachers
Part 6: Good Habits Begin Early: Caring for the Instrument
BOOKS THAT HELP WITH PRACTICE AND MOTIVATION
"Practice Makes Perfect"? Well, not exactly. As has been stated more accurately, "Practice Makes Permanent". These guides help keep careful practice on track through organization, recordkeeping and fun.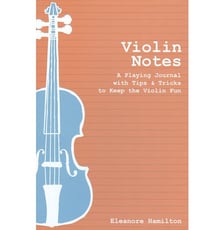 Violin Notes: A Playing Journal
One of the most unique, engaging and charming books we have ever come across, especially appealing to young players. Why? Because it was written by a 12 year old, violinist Eleanor Hamilton, from a fresh viewpoint that only a young person could bring! Widely lauded for its tips, games and wisdom, Eleanor's book encourages students to break free of boredom, developing a strong relationship with their violin by encouraging them to track their daily impressions. Practice is transformed from chore to joy!
Time is precious. The Musician's Practice Planner helps you track your practice in order to maximize its impact. Develops great habits in students, and optimizes practice time for the seasoned professional. Year after year, one of SHAR's most popular books with teachers, with strong artist endorsement.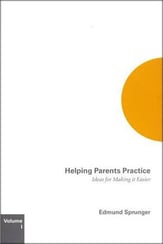 Well-known educator Edmund Sprunger helps parents realize that every child is different, with their own sets of challenges. Approaching the age-old dilemma of practice avoidance and frustration from the standpoint of developing a stronger and loving relationship with your child, this book is not only invaluable in increasing the return from expensive lessons; it is a life-changer for both pupil and student.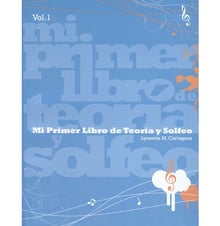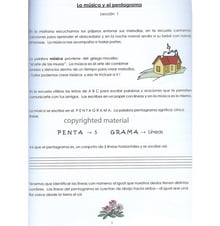 For the young Spanish-speaking or bilingual violin student struggling with learning music theory, this wonderful guide, in Spanish, helps eliminate the language barrier.
Thank you for reading! To receive the remaining two blogs in this series as well as other useful product reviews, guest blogs, company announcements, and entertaining articles, be sure to subscribe with your email address above! For more teaching aids click the link below! Also, find SHAR on Facebook, Instagram, and Twitter. To browse all of the helpful books we carry at SHAR, click the link: