This week, in honor of Black History Month, we want to commemorate Florence Price, the first black female composer to have a symphony performed by a major American orchestra.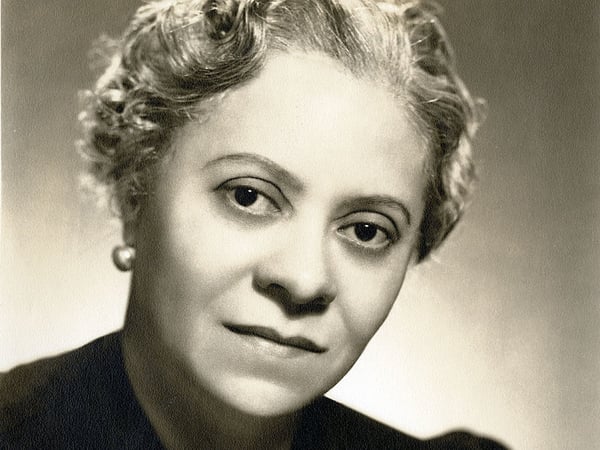 She was born as Florence Smith in Little Rock, Arkansas in 1887 and was something of a child prodigy. She had her first piano performance at 4 years old, published her first composition at 11, and, at 14, she gained acceptance to the New England Conservatory of Music with a major in piano and organ. From there, her career began to blossom.
Racial tensions were high in the South, so Price initially had to pretend to be Mexican at school to escape the prejudices people had toward African Americans at this time. She turned her focus to composition and counterpoint while studying with composers George Chadwick and Frederick Converse at the conservatory. She graduated in with honors in 1906, having written her first string trio and symphony while completing her teaching certificate and artist diploma.
Price began teaching when she finished school, and soon after married. In 1927, as the social climate became more dangerous in the South, Price and her husband relocated to Chicago where her compositional career took off. She spent many of her early years in Chicago studying languages and liberal arts subjects at local conservatories and colleges and studying composition and orchestration with leading teachers in the city.
Even in the North, segregation and discrimination were inescapable. It was not uncommon for African Americans to be turned away from performing certain venues just because of their race. She found a community for herself when she joined the Chicago Music Association (CMA), which helped provide performance venues for African American musicians that were denied access to major concert halls.
Financial struggles led to Price's divorce, which left her a single mother of two young girls in the city. She soon moved in with her pianist friend, Margaret Bonds. Together, Price and Bonds submitted compositions for Wanamaker Foundation Awards. Price won first prize for her Symphony in E minor and third for her piano sonata. The Chicago Symphony premiered the symphony in 1933, making Florence Price the first black female composer to have their piece performed by a major symphony orchestra.

As a single woman, she supported herself by publishing and selling her piano works under the pseudonym "Vee Jay". She also orchestrated and played organ for WGN radio in addition to playing piano with regional ensembles such as the Michigan WPA Symphony, the Forum String Quartet, and the Chicago Chamber Orchestra. She also served as Recording Secretary of the CMA for a term.
Price wrote a large variety of pieces, including art songs, works for violin, organ, and piano, spiritual arrangements, chamber pieces, four symphonies, three piano concertos, and a violin concerto. Her style was heavily influenced by black melodies and rhythms, regardless of her training in European style composition. She took inspiration from African American church music and spirituals and weaved in traditional European Romantic techniques to create truly unique works with rich melodies and interesting rhythmic patterns.
Florence Price passed of a stroke at 66 in Chicago. With the changing times after her death, her music was overshadowed by new musical styles and some of her work was lost. In recent decades, her music has been revived by the Women's Philharmonic, the New Black Repertory Ensemble, and various other women and African American centric ensembles and artists around the country. With each performance and remastering, the musical world is developing a new appreciation for her contribution to 20th century repertoire.


Read the other blogs in our Black History Month Series!
Make sure to subscribe to our blog and follow us on social media where we'll continue to commemorate these notable black composers and musicians through the month of February!