To finish off our Black History Month celebration, we want to honor William Grant Still, the first African American composer to have an opera produced by the New York City Opera, performed on national television, and the first African American to conduct a major American symphony orchestra. His outlook on music was rooted in the idea of inclusion and positivity, and he believed that music "should lift up people of all countries, colors, and races". He was often referred to as "The Dean" of African American composers because of his influence on the composers of color that followed in his footsteps.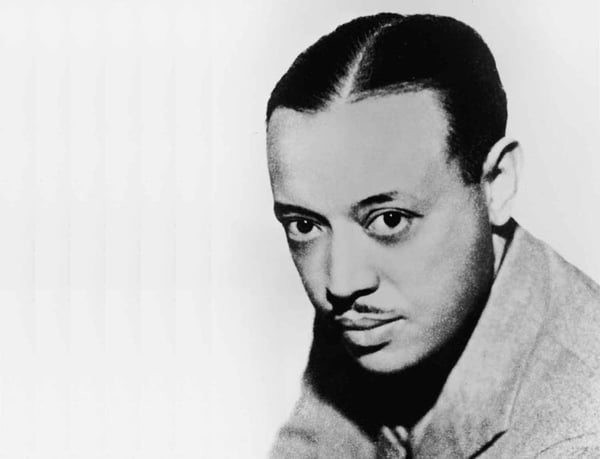 William Grant Still was born in Mississippi in 1895. His curiosity about music was nurtured by his stepfather, who would buy him recordings of classical music and take him to operettas as a child. Despite his interest in music at a young age, he didn't start violin lessons until he was 15 years old. He taught himself to play several different instruments, including clarinet, saxophone, oboe, bass, cello, and viola.
After graduating high school, Still went to Wilberforce University to study medicine at his mother's urging, but his studies didn't keep him from continuing to learn various instruments, conducting the university band, and beginning to study composition and orchestration on his own. He ended up leaving Wilberforce before graduating and was awarded a scholarship to Oberlin Conservatory of Music, where he began to study composition. He wrote a few original orchestral compositions in the mid-1920s, including "Darker America" and "From the Black Belt", but also spend this time arranging and recording music with jazz and blues musicians W.C. Handy and Fletcher Henderson.
It's no wonder Still earned the title of "Dean" of African American composers, as he reached many barrier-breaking landmarks in his career. In 1931, the Rochester Philharmonic Orchestra gave the debut performance of Still's "Afro-American Symphony". This marked the first time an African American's symphony was premiered by a leading American symphony. He began conducting the Los Angeles Philharmonic Orchestra in 1936, making him the first African American to conduct a major American orchestra. Two decades later, he achieved another first by conducted the New Orleans Philharmonic Orchestra, becoming the first African American to conduct a major orchestra in the south. Still also attained success with his operas, being the first African American to have his opera produced by a well-known opera company, as we as performed on national television.



William Grant Still's accomplishments paved the way for many of artists that came out of the Harlem Renaissance. His compositions have since been performed around the world, from London to Tokyo. With how expertly he infused classical forms with rhythm and blues, his eclectic compositional style is still celebrated today. Still passed away at age 83 after a long, successful career as a recording artist, composer, and conductor.


Read the other blogs in our Black History Month Series!
Make sure to subscribe to our blog and follow us on social media where we'll continue to commemorate these notable black composers and musicians through the month of February!