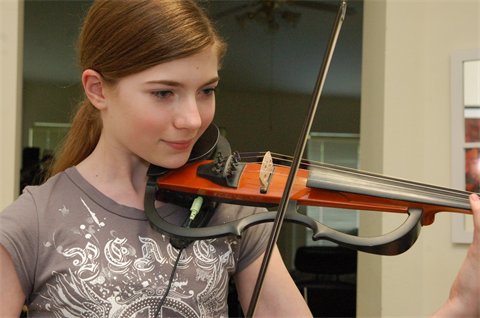 Some people are difficult to shop for, and some are near impossible. If you're lucky, the person has an interest or a hobby that you'd love to support by gifting them something related. The only problem is that you might not be sure what that something is, whether or not they need one, or if you're totally off! When it comes to advancing string players like highschool or college students, there are some gifts that might sound like a great idea, but could essentially be useless to the person if they are already particular about brands, sizes, styles, or difficulty levels. If you are having a hard time thinking of what to get for an advancing string student who has been playing for several years, then this guide should help you to know what is a safe bet, and what you might want to leave alone! Keep in mind that I don't know the person you're shopping for, and these are just general guidelines. Average price range accompanies the recommendations for reference. As long as you're giving from the heart, I'm sure they will enjoy whatever it is you find for them!
Find a gift for any string player on your list with this three-part blog series:
Part One - Easy Gift Ideas for Beginning String Players
Part Two - Easy Gift Ideas for Advancing String Players
Part Three - Easy Gift Ideas for String Teachers and Professionals
An Electric Instrument. ($199 - $3000)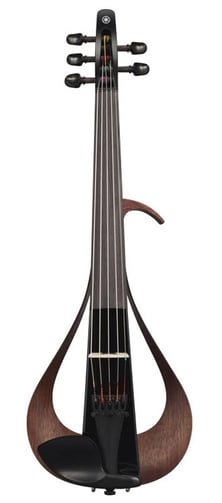 Adding a pickup to your regular instrument is fun, and will allow you to play louder, but it has its limitations. A solid-bodied or chambered electric instrument allows for all kinds of new sounds and styles without feedback or worrying about changing your regular instrument. A first electric is great for a middleschool or highschool student who is on a full-size instrument, as almost all electrics are full-size. There's not much special information needed to jump from an acoustic instrument to an electric, so all those lessons and practice time put in on classical training will instantly apply!
Electric Violins start at around $200, and even this beginner-level electric violin has tons of capability! There aren't many full scale electric violas out there, like the 16" Yamaha Electric Viola, but using a 5-string electric violin allows for playing on the C-string (just think of it as a 14" viola with an added E-string). Electric cellos and electric basses start a little higher in price because of their size, but are so much fun to play that they are worth every penny! Sometimes an electric is just what's needed to keep a student self-motivated!
With new electric models by Yamaha like thebeautiful, award-winning, and affordable YEV, the return to production of NS Design models, and Plug n' Play instruments meeting high demand, this year has unbelievable opportunities for the electric instrument buyer! Keep in mind that you'll probably need an amplifier, so see our "Studio Outfits" if you want to make sure the recipient will have everything they need to turn up!
Case Carryiers for Safe, Easy Travel. ($70-$90)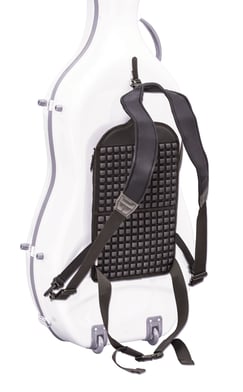 College Students and high-school players typically are schlepping their very expensive instruments around, and it can get dangerous and tiring. They should transport their instrument with great care and in comfort! The weather, crowded buses, and a full backpack of books and supplies can make that difficult. Larger instruments like cellos and basses are simply unweildy, and you or the instrument can end up injured if not moved properly.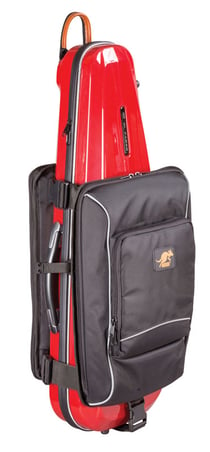 Some cases come with backpack straps, but they aren't particularly secure or ergonomic. For violin and viola, the Joey is like a backpack for your case, sheetmusic, stand, and whatever else you need to bring with you to class! It is now available for oblong or dart-shaped violin cases, and for dart-shaped viola cases. I wish I had one in college - it would have made biking a mile to class a lot easier!
The SHAR Backpack System with Cushion for Cello Cases is the back-saving, hand-freeing, music-toting invention that cello students have been dreaming of. Yes, everyone kind of looks like a giant turtle when they wear a cello case on their back, but with this you at least won't feel like roadkill! The back cushion doubles as a pouch to carry all the sheetmusic you need for the day. The straps will keep any case secure to your back, so you don't take out anyone's legs from carrying it by the handle in crowded hallways.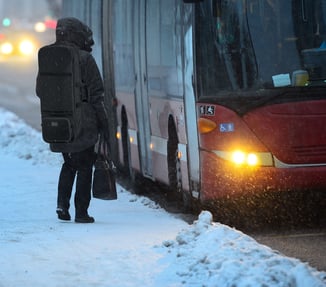 Cushy Case Carriers for violin or viola are like a water-resistant padded winter jacket for your case, protecting your instrument even more from hot, cold, impacts, and precipitation. They also make your instrument delightfully comfortable to carry, and will protect finer cases from dirt, scratches, and scuffs. If a music student is going to school in a cold climate, this is a no-brainer! They are available for pretty much any size or shape violin or viola case.
The Xeros Bass Wheel or a Bass Buggie is extremely helpful for bassists who no longer just get to leave their bass in the orchestra room. Have you ever carried a bass a significant distance? It is not fun for you, or the bass. Adding wheels makes transportation much easier, and these two options don't require that the bass be in a case. If you plan to get the Xeros Bass Wheel, just make sure the bass endpin can be removed all the way first (that it isn't pinned), and measure its diameter to find the appropriate size. The Xeros is pneumatic, making it safer than other endpin wheels, and a brake can be added to increase its practical nature.
Tickets to see their favorite performer. ($25 - $200)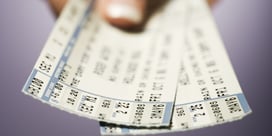 Sorry, SHAR doesn't sell tickets, but I can tell you for a fact that splurging for those front-row tickets to a prominant violinist, violist, cellist, or bassist, is a sure way to keep their passion for playing burning strong! Live performances were defining moments in my decision to stick with playing and practice harder. Symphony and concerto performances, classical recitals, and even pop or folk music all has a place in inspiring developing players. Extra credit if you buy them the sheetmusic for the piece that will be performed! I'm pretty sure I bought the Tchaikovsky Violin Concerto sheetmusic the morning after I saw Hilary Hahn perform it live!
A SHAR Gift Certificate. (Any Amount)
While I would have given anything to have had fresh strings every four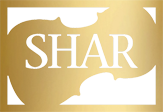 months while in college, that expense just wasn't reasonable for me. However, buying strings for advanced players is usually a no-go, unless you know exactly (and I mean exactly) what strings they prefer. Many players will only use one specific string set, and sometimes they even mix strings from different sets. The solution? Get them a SHAR Gift Certificate. They will know exactly what to use it for, and they will be very grateful!
Have any other ideas I may have missed? Comment below. Also click the button below to see all of our stocking-stuffers and other great gifts for musical people! Cups, hats, decorations, ornaments, pencils, stickers, and more! Subscribe, and stay tuned for the final part of this Easy-Gift-Ideas blog series.