All bowed string musicians use rosin. But even you're a long-time bowed string musician, you might find yourself asking: what, exactly, is rosin? And why do I really need it?
Rosin is the solid form of resin, a liquid we get from pines and other conifers. (It's like sap, only a slightly different substance. You could say it's a close cousin of sap.) Folks use rosin in a variety of different ways. Wikipedia lists all these uses for rosin: ballet, flamenco, and Irish dancers use rosin on the tips and heels of their dancing shoes so that they don't slip (fencers, at one time, used rosin in the same way, and it's still used by boxers); gymnasts use it for grip; competitive weightlifters use it on their weightlifting shoes; bull riders put it on their rope and glove for extra grip; pitchers use it for better grip on the baseball; archers use it, along with beeswax, on their bowstrings. And, of course, bowed string musicians use rosin on their bow hair to grip their strings.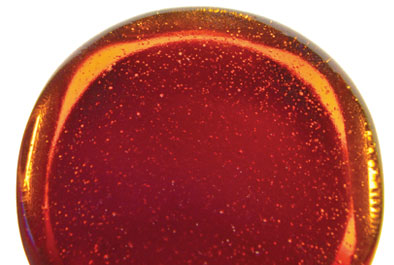 Who knew rosin could be so useful? If you've ever seen My Big Fat Greek Wedding (2002) and remember Kostas's monologue on Windex, you might begin to understand the usefulness of rosin. It's like the WD-40 of sports, music, and dancing (only it provides grip and not lubrication).
Not all rosins are the same, though. To start, there's light rosin and dark rosin. What's the difference? I'm glad you asked. Check out our video with SHAR Music Apprentice Laurel Humiston. She explains the basic differences between light and dark rosin, and the factors that will determine which kind you'll need, such as the humidity of your climate and the particular instrument you play:
Brand names can matter, too. Liebenzeller Rosin has long been legendary among bowed string musicians. For some time, Liebenzeller wasn't available in the States. At the beginning of this year, however, SHAR Music began carrying it. The rosin was developed in Vienna by Dr. Thomastik around 1922, and it's made by hand. Because it's made from pure larch rosin with metallic additives such as gold, silver, or copper, this rosin can help you produce livelier, warmer, and brighter sounds than other rosins. Although professional musicians quibble about the quality of different rosins, most do agree that it's good to try out a few brands. Liebenzeller can help you produce enhanced tonal volume, greater modulation and carrying power, and convey the individual sound of the instrument without effort. Your bow develops an excellent and even response, with ambient noise minimized.
So, if you want to try Liebenzeller, which type is right for you? We have this handy chart available for you. Here are the fine distinctions between Liebenzeller Gold, Silver, Copper, and Meteor Iron: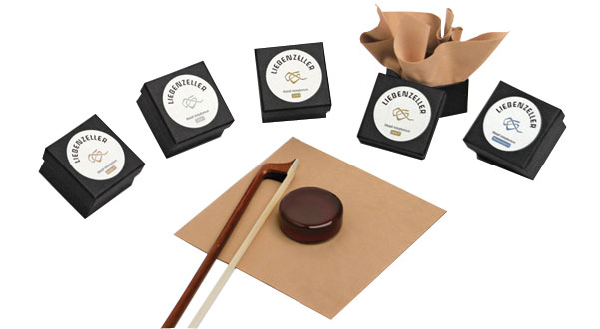 Order yourself some Liebenzeller. You might just become a Liebenzeller fanatic!
Thank you for Reading! To receive notification of future blogs as well as other useful product reviews, guest blogs, company announcements, and entertaining articles, be sure to subscribe with your email address at the top of the page! Also, find SHAR on Facebook, Instagram, and Twitter.