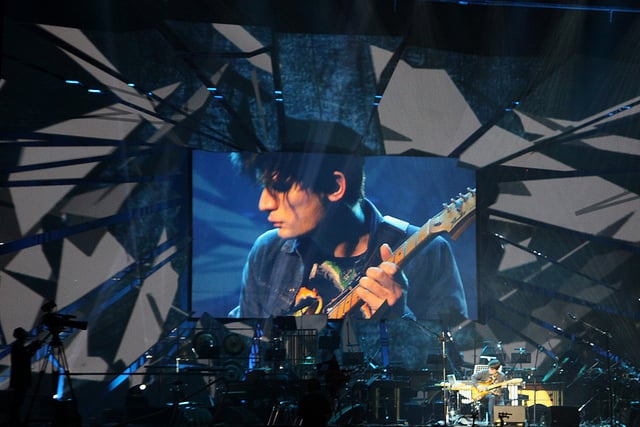 (photo by Georg Schroll)

I'm not sure if anyone out there in the vast, interstellar space of the Interwebs read the Sunday article in the New York Times Magazine on Jonny Greenwood, the Radiohead guitarist and composer extraordinaire.

The article profiles Greenwood and his forays into contemporary classical music, forays which are fuelled by his obsession with the Polish composer Krzysztof Penderecki. Greenwood comes off as a melancholy but brilliant rock musician and classical composer, although, really, more than simply profiling Greenwood, the article attempts to document a transitional moment for Greenwood – how firmly in-between rock musician and experimental composer he is.

This in-between state of Greenwood's is something different, the article argues, than Paul McCartney's "politely received" classical compositions, or anything by Deep Purple or Emerson, Lake, and Palmer. Or even Billy Joel. Greenwood isn't moonlighting in classical. Or if he is moonlighting at all, he could be a composer moonlighting as a rock musician.

The article is especially interesting for classical musicians and string players, since in documenting where Greenwood is in his career, it points toward an exciting trend in both indie rock and classical music. The two, once ignorant of each other, are now bedfellows.