Read More
Topics: SHAR Apprentice, SHAR, String Community, Violin, Viola, Cello, Beethoven, Schubert, Auditions, High School, Performance, Classical Music, Parents, Strings, Education, Chamber music, Dvorak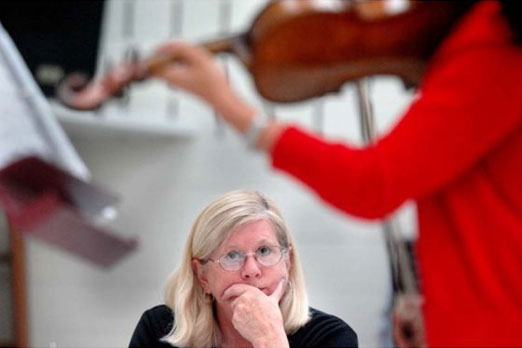 Today's post comes from high school musician and SHAR customer Emily Lamb. As young musicians, it can be tough to approach auditions with confidence and poise. Emily provides our readers with five no-nonsense tips on how to nail an audition. If you'd like to contribute to our blog -- as a Suzuki parent, high school musician, or on anything strings -- email me at joec@sharmusic.com.


Audition. That word strikes fear into every single high school musician. Or so it seems. Being a high school musician myself, I can definitely relate. Sweaty palms, knocking knees, head spinning; I've experienced the whole shebang. You don't want to mess up, or make a fool of yourself, or accomplish all of the above. All you want to do is be able to relax and do your best. Right?

So. How is that possible? Is it even possible to survive an audition without feeling like you were run over by a train?
Read More
Topics: Violin, Auditions, High School, Tips