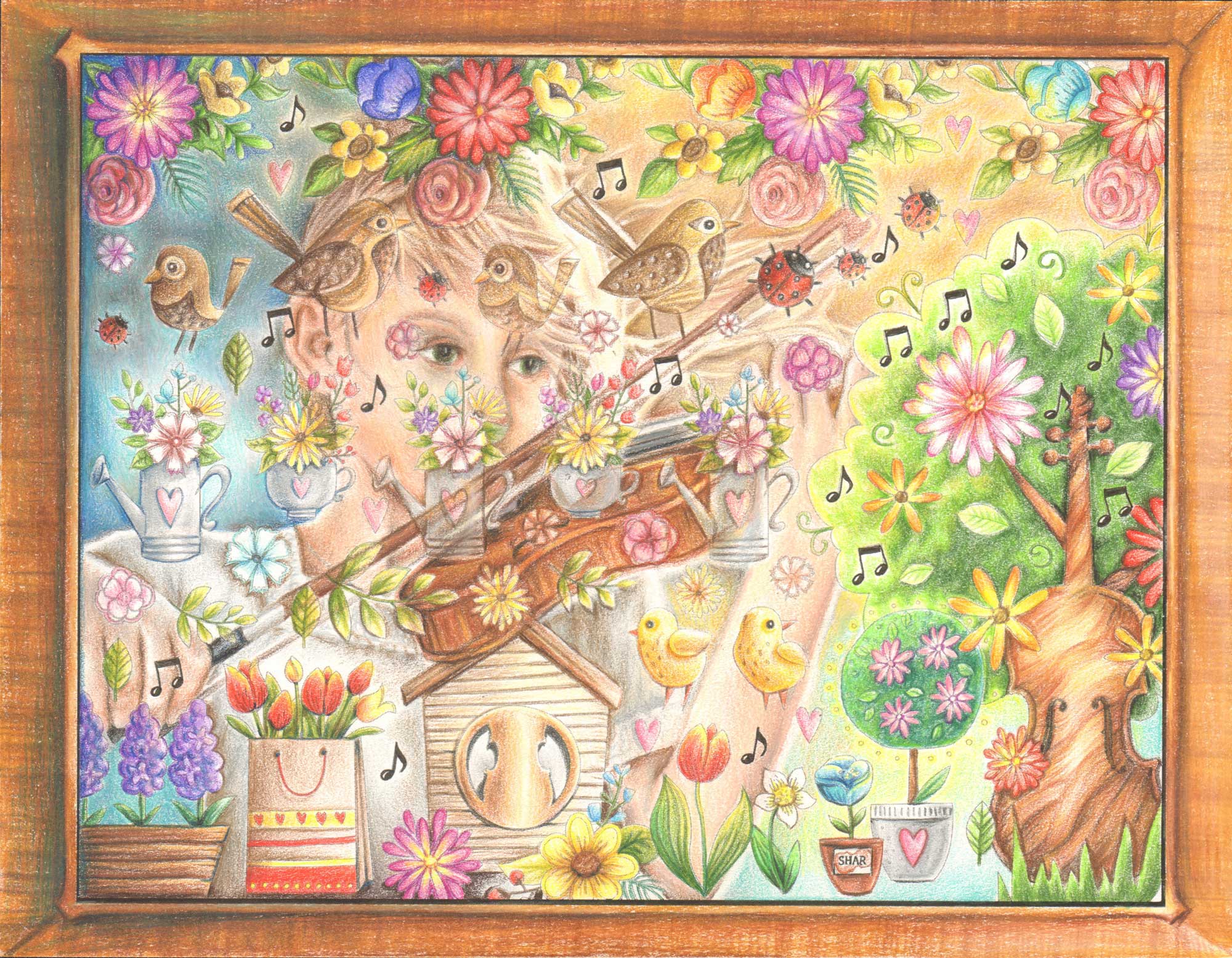 After enjoyably perusing the many impressive coloring, photo, and design submissions by our talented customers, we have made the difficult deliberation of which entries are the winners of SHAR's April 2017 Show and Tell Contests! Contestants ranged in age from 23 months old to 84 years! Many submissions came accompanied with happy stories of families participating together (like a 4 year old and his 2 year old brother tag-teaming the coloring template) and students cherishing years of growth thanks to their teachers! We feel that these are the greatest rewards of the contest, but nevertheless, it is time to award our gift certificates to the artists who we judged to demonstrate the greatest creativity, dedication, attention to detail, and thoughtfulness in their work. We hope you enjoy looking through these as much as we did!
The April 2017 Coloring Contest Winners:
1. $100 Winner of the 5 and Under Category: Lydia, age 5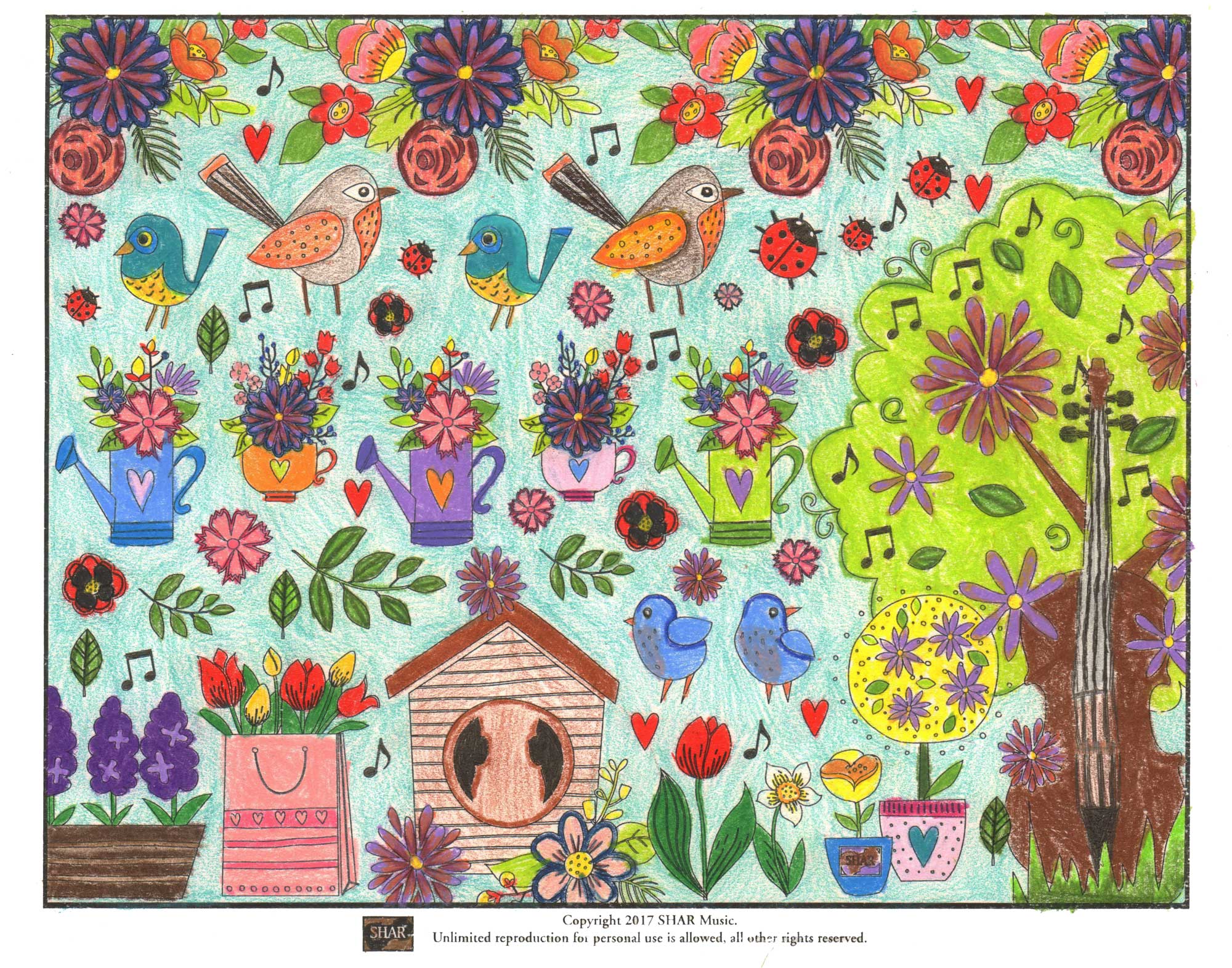 Lydia did a great job, not missing a single space, using a wide variety of colors, and even doing some outlining to the tree, leaves and other features. Wonderfully done, Lydia!
2. $100 Winner of the 6 to 12 Category: Daniel, age 11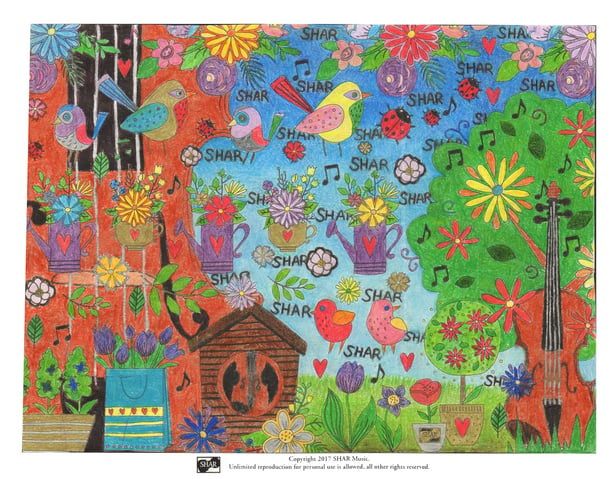 Daniel created some additional features, used a dark and contrasting technique, and used a few different colors to create texture and depth to the grass and sky. Great work, Daniel!
3. $100 Winner of the 13 to 18 Category: Ohrie, age 15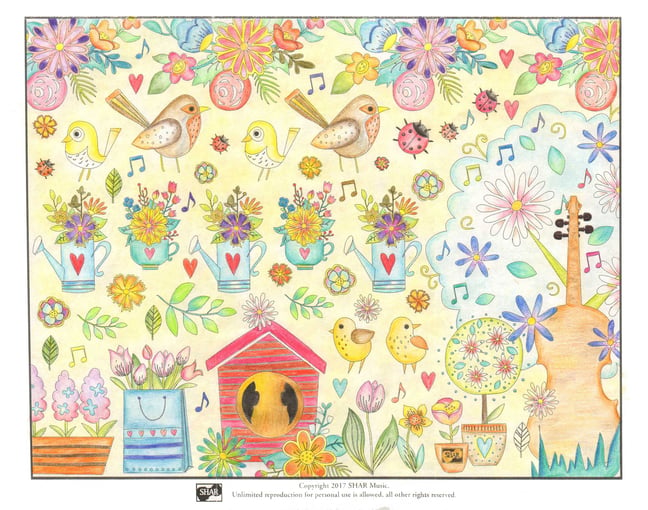 Ohrie used soft pastel colors with some more opaque highlights and shading to give form to the various features on the page. Blending colors also created interesting hues, and the use of a soft and even background tied everything together. Nicely done!
4. $100 Winner of the 18 and Up Category: Stefanie, age 22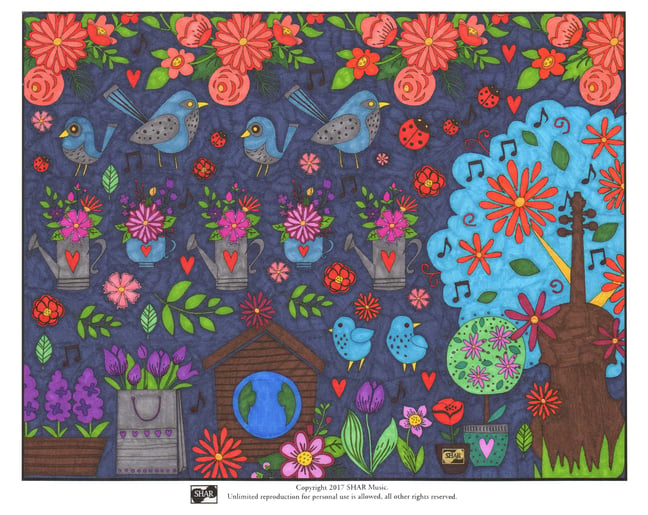 Stefanie's dark but colorful coloring job reminded us of stained glass, and close examination shows she did much more than fill each space with a color. Like a string musician uses their bow to fill notes with texture and expression, she used each marker stroke to shape the space, creating an interesting texture that brings you in closer to the page. Excellent!
5. $250 Overall Grand Prize Winner of the Coloring Contest: Jill, age 33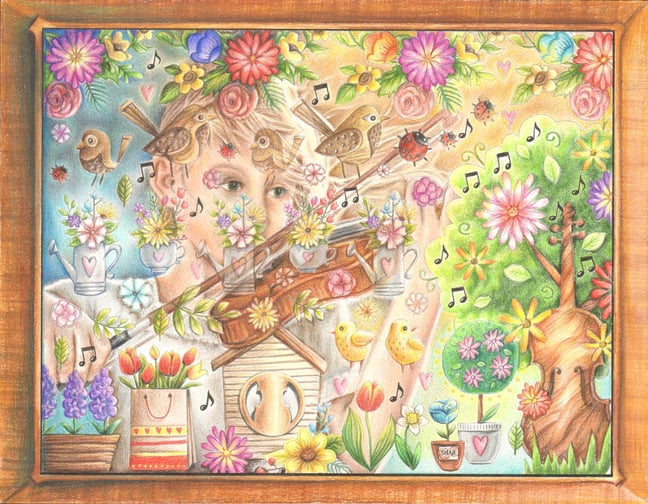 Jill used her imagination and drawing ability to fill the voids on the page, and even to add a frame, not leaving a single speck of unused paper on the page. Be sure to take some time to admire all the incredible detail! Fantastic, Jill!
THE APRIL 2017 COLORING Page Design CONTEST WINNER:
$500 Winner - "Journey to String Castle", by Lisl K.D.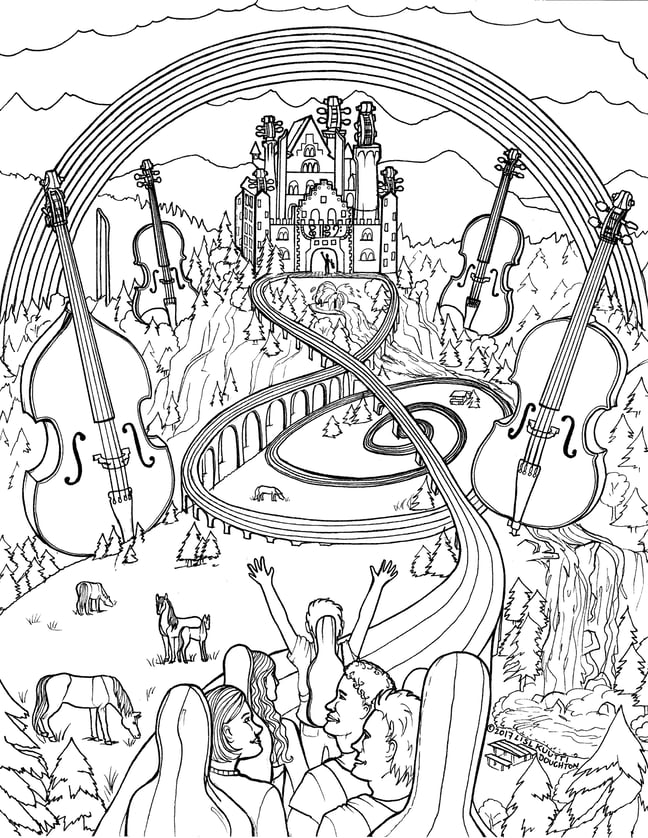 With so many fantastic coloring page templates submitted, it was nearly impossible to narrow the top submissions down to just one winner. However, we feel that this hand-drawn submission offers a dream-like landscape for the colorer to test both their creativity and attention to detail. A job well done, Lisl!
THE APRIL 2017 Photo CONTEST WINNERs:
While we originally only planned to choose one $250 winner for the 2017 SHAR Photo contest, we had so many great submissions that we decided to add one additional winner. So, our TWO winners of a $250 gift certificate are...
$250 Winner - Jean B., for this submission to "Me and My Cello"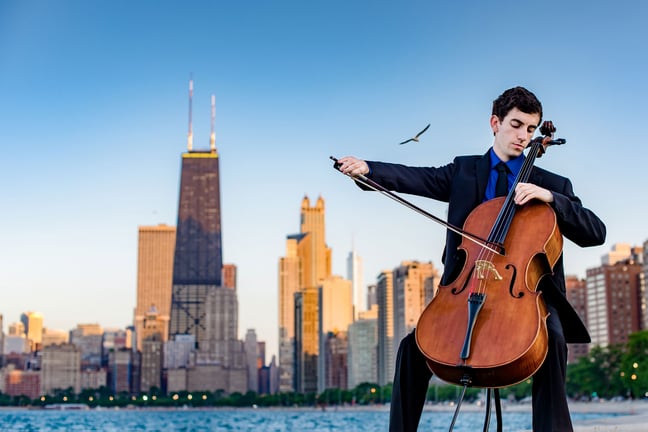 $250 Winner - Robert G., for this submission to "My Teacher and Me"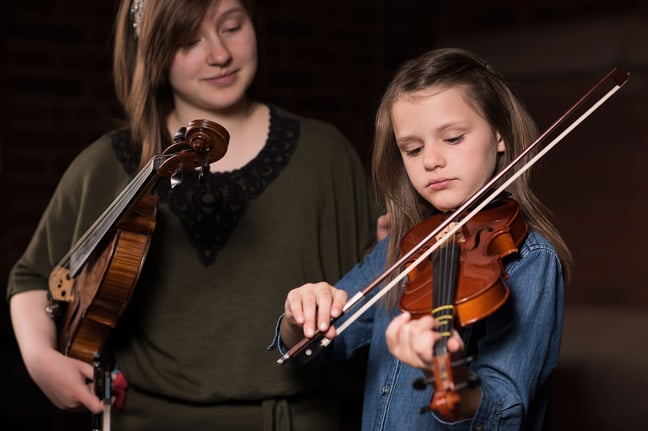 SHAR wants to thank every single person who submitted their hard work and talent! We clearly have the most talented, thoughtful, creative, artistic, and interesting customers that exist! There wasn't a single submission that didn't catch our eye and have us smiling and showing them off to the rest of the company. We're grateful for your time and interest in our contests, and hope you look forward to the next ones. For immediate notification of future contests, sales promotions, blogs, and more, sign up for our emails at www.sharmusic.com, and let us know how much you enjoyed participating in or viewing the results of these contests in the comments below!