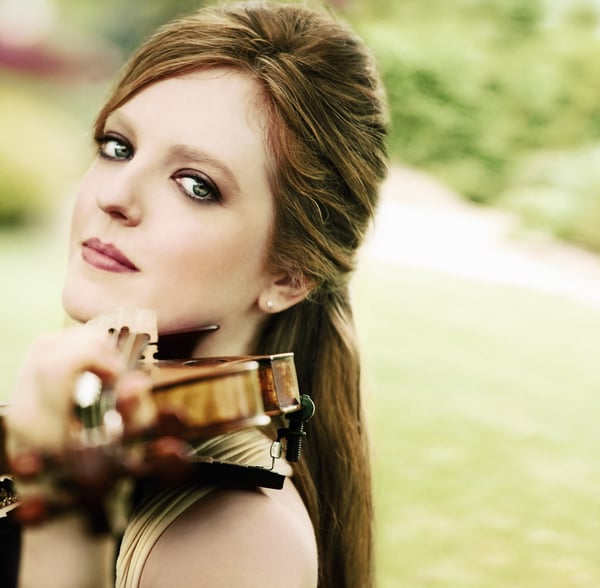 SHAR Music is pleased to announce the visit of concert violinist Rachel Barton Pine, 2:00pm Saturday, November 10th, at the SHAR retail showroom, 2465 S. Industrial, Ann Arbor. The event is open to the public. Ms. Pine will greet guests starting at 2:00pm. Books authored by Ms. Pine will be available for purchase and autograph, including the first volume of Ms. Pine's widely-anticipated 10-volume series, Music by Black Composers. From 3:00-4:30 pm, Ms. Pine will conduct a master class with The Brandenburg Project, a conductorless student ensemble of the Community Music School of Ann Arbor composed of advanced middle and high school musicians. The focus of the master class will be baroque performance practices in the modern ensemble, including the use of the baroque bow. As one of the world's leading authorities on the practices and interpretation of baroque era music, Ms. Pine will bring her formidable skills and warm, dynamic personality to what will prove to be an unforgettable afternoon. Later in the evening, Ms. Pine will perform as violin soloist with the Ann Arbor Symphony Orchestra, in a performance of Vivaldi's, and Piazzola's, Four Seasons.
Rachel Barton Pine leads a rich and wide-ranging musical career. In addition to her solo career, Ms. Pine is an educator, a widely-published author, and an advocate for music education and diversity. Through the work of her Rachel Barton Pine Foundation, Ms. Pine focuses her passion about bringing the joy of music to a broad audience, creating opportunities for young artists from all walks of life. Her biography can be seen here.
The Community Music School of Ann Arbor has been serving the Ann Arbor area for 27 years with a wide variety of programs, including chamber ensembles, jazz combos, lessons and orchestras. With a focus on collaborative musical experiences and leadership training using a unique mentorship approach, the school carries out its mission that each musician will be able to "Play Well with Others", whether in music or life. The Brandenburg Project was created to enable ambitious young players to gain confidence and leadership skills through immersion in ensemble playing over a substantial period of time with their musical collaborators.
www.sharmusic.com
734-665-3978
showroom@sharmusic.com