Just a few short weeks ago, SHAR introduced Martha Yasuda's masterful digital downloads. Their popularity with teachers, students and parents have exceeded all of our expectations! With the holiday concert season upon us, we asked Martha to share her experience as a busy teacher, showing us how to make concerts and group classes extra special.
Martha Yasuda's Featured Products for Holidays and Group Classes
Digital downloads sure do make it easy to make copies for your students, with many musicians also using them on their electronic devices. Make way for the wave of the future to infiltrate your program and get Martha's downloads in the hands of your students and teachers today!
Top Favorite Holiday Books – Here They Are!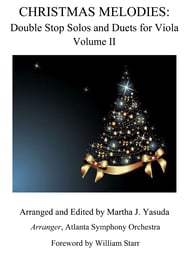 Christmas Melodies: Double Stop Solos and Duets, Volumes I and II. Martha's novel approach to learning double stops has been enriching the lives of students and teachers alike since 2002! In a nutshell, students play a Duet first and duplicate the sounds with Double Stop Solos that combine the two notes from the duet.
Duets to the Third Power…Three Verses of FUN!. Martha's "go-to" studio/gig Christmas duet book. Enjoy 3 verses of difficulty for the second violinist – easy, medium and hard! Also written for 2 violas, violin/cello and violin/viola.
Christmas Melodies for Violin Ensemble. Combine 2-6 players for an awesomely rich experience of Christmas sound! Challenges ALL levels of players from the novice to the highly advanced (obbligato 16th notes and seriously advanced double stops).
Christmas Melodies for 4 violins/String Quartet, volumes I and II. Enjoy the lovely contrast of Contemporary and Classical verses in these elegantly satisfying arrangements. All parts are equally challenging for Intermediate players.
Suzuki Group Class Possibilities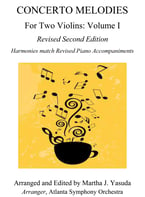 Want to totally enhance your Suzuki group classes? Martha's Suzuki-Licensed arrangements provide some very creative choices to get your groups psyched and sounding great!
Her 26 Suzuki duet books were submitted to an extensive review process by the International Suzuki Association and were unanimously approved for licensing as music which supports and enhances the Suzuki repertoire.
First of all, there are duets for ALL violin pieces in Suzuki books 1-10 (minus the Veracini Sonata in Book 8 [maybe this is the year she'll finish it…!] Yep, 8 volumes get you duets for Books 1-8: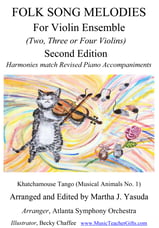 Plus, don't all teachers want multi-level arrangements that challenge beginners, intermediate and advanced players, all within the same piece? Here are three tried-and-true volumes that many Suzuki programs use throughout the year in their recitals:
Folk Song Melodies for Violin Ensemble Includes Twinkle through Etude, as well as other favorites like Camptown Races, "Danny Boy" etc:
Folk Song Melodies for Viola Ensemble. Contains the same pieces as #1, transcribed down a fifth.
Contemporary and Classical Arrangements for Violin Ensemble adds a Contemporary twist within a classical mold to these same pieces. Contains many advanced obbligato lines and alberti bass accompaniments for Intermediate players.
What about supplemental pieces for your advanced players to perform in their group classes?
Martha's got you covered with her awesome two-volume series entitled Timeless Melodies, containing duets for some of the top favorite pieces from Barbara Barber's Solos for Young Violinists. Barbara was so excited about these duets that she writes a glowing foreword, along with Suzuki pioneer, William Starr.
Some pieces included in Volume I are: The Martini Gavotte, The Boy Paganini, Air Varie, Czardas, Rieding G Major Concerto, Bohm Perpetual Motion etc.
Volume II: Accolay Concerto, Sicilienne and Rigaudon, Polish Dance, Allegro Brillante, Souvenir de Sarasate, Eccles Sonata etc.