Since 1962, SHAR has been making new products available to string players every year. The fall season is usually when we debut most of our new products in preparation for new school years, concert seasons, and holidays! This year is no exception with dozens of new items in all categories! Whether you are an advancing student, an orchestra or private studio teacher, a full-time musician, or just getting started, SHAR is the place to find things you know you need, or things that you didn't even know existed but that could definitely make your life easier! Innovation and improvements are being made every day by musicians and thinkers all over the world! Below are some of the new products for cello and bass players that are included in the SHAR Fall 2016 Catalog. Check them out – there may be something for you!
BAM is wanting cellists to "shine bright like a diamond"!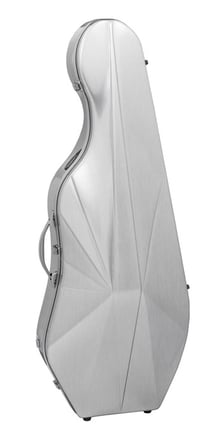 The new Bam L'Opera Cello Case case looks like it could join the skyline of Dubai, with its perfect mix of natural and geometric lines. The brushed aluminum finish adds to the stunning appeal, and BAM's engineering and manufacturing precision will keep your mind at ease. I think if you buy a seat for your cello in this case the airline is required to bump you up to first class, but I'm not sure...
Remove buildup and smudges on your instrument with the Gig Stick!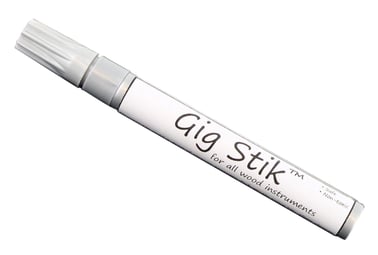 The Gig Stick is a new and easier way to apply cleaner to your instrument! Instead of trying to get cleaner onto a cloth in the right amount, the Gig Stick applies the cleaner just to where you want it, and allows you to massage away any hard-to-wipe off buildup or smudges. Great on fingerboards!
Be more effective in cleaning your instrument, and let the Nomad Tool help!
The Nomad Tool is a great investment for keeping your instrument well-maintained and safe! Have you ever tried to wipe under your strings or fingerboard, and found yourself clutching the instrument between your legs to free up both hands? Don't endanger your instrument! Hold the instrument with one hand and the Nomad Tool in the other, allowing for the easy removal of rosin dust, oil, or perspiration.
The Fishman Platinum Stage Preamp offers you the powerful sound you need and deserve!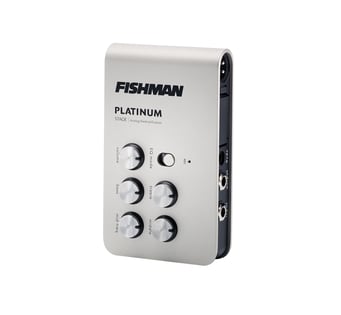 Fishman is one of the leading names in accessories for amplifying acoustic instruments! Their new Platinum Stage Preamp is an EQ and DI-box all in one small package! Every feature you need to optimize your signal when connecting your instrument's pickup to your amplification or recording equipment. The sound guy will be glad you came prepared to the gig!
Really feel the beat of your metronome with the BodyBeat Pulse Solo!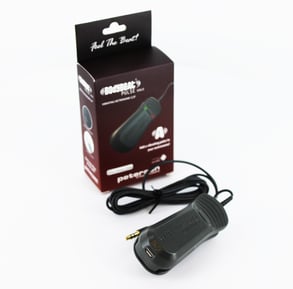 Don't strain to hear your metronome over your own playing, feel the beat instead! The BodyBeat Pulse Solo can plug into any metronome with a headphone jack, or you can plug it into your device and download the BodyBeat metronome app. Just clip it on to your shirt or belt, and not only will you feel the beat, but your roommate or family members won't be driven crazy by that incessant ticking!
Capture your sound with two new ZOOM Digital Recorders.
Zoom is a leader in user-friendly devices for everyday musicians. The H5 and H4Np are handheld or table-top audio recorders that include everything you need to produce a professional-sounding recording. They're great for recording lessons or rehearsals, producing audition tapes, or getting good clean audio for your recital or performance video.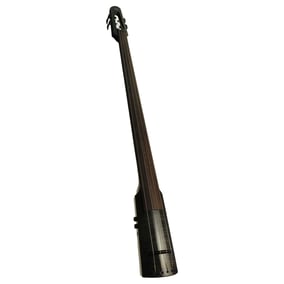 The NS-Design WAV Basses are back!

Hailed as one of the best electric instruments in its price range, the "stick bass" WAV 4-String and 5-String electric upright basses had all disappeared for the last several years due to production problems. But, they are now back, and ready to take you into the world of the fully-electric upright bass. Get the hot punchy tone of an NS-design instrument at an affordable price!
Do you like American rosin? We like all kinds of rosin!
The Salzman rosin has lots of potential to be a new favorite! The cello rosin's zippered pouch is a slick new take on the rosin container, providing added protection, and the bass rosin comes with an aluminum cup and softer plastic pop-top container. The quality of these rosins is comparable to anything you can find from Europe! And besides being made in America, they are very reasonable for a quality American made rosin!
Viennese Rosin, with over 100 years of history!
Petz Rosin has been made in Vienna for over 100 years, and it is now available at SHAR. With over 100 years of research and tradition, you had better believe they know exactly how to get the most consistent and beautiful sounding rosin. We are carrying the Petz Bass Rosin in "Medium" and "Extra Soft" so that bassists can choose the amount of grip and pull their bow produces. The Soloist Rosin for Cello is produced with Petz's unique methods that keep the rosin's natural elements intact for the best response.
Mighty Bright introduces the NuFlex Stand Lights!
Always be prepared for poor lighting situations! Mighty-Bright, one of the most respected makers of portable stand lights, introduces a simple solution with trendy finesse. The NuFlex Stand Light incorporates a new soft-touch power switch that is reliable and won't turn on accidently in your bag. The flexible neck bends to your will, not its own. Get classic black or white, or go for a color – just do you!
The Humiditrak might just save your instrument's life!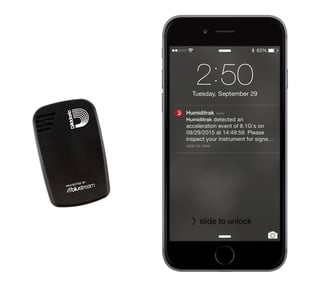 D'Addario and Planet Waves are constantly coming up with hi-tech and simple lo-tech solutions to everyday frustrations string players face. This is one of the hi-tech solutions! The Humiditrak is a Bluetooth monitor for your instrument that stays right inside the case, letting you know if your instrument is ever in danger. From heat, cold, humid, dry, and even high impacts, your phone will let you know to get your instrument out of dangerous situations before it is too late. You can also manage multiple instruments from the one app, and keep track of seasonal changes.
Pirastro is meeting the demands of today's cellists!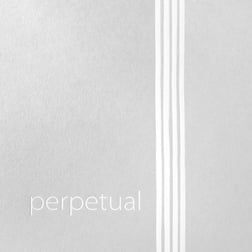 The new Perpetual Cello Strings by Pirastro are of similar materials to the strings most preferred by professional cellists today - incorporating deep but powerful tungsten winding on rope core for the lower strings, and well-rounded but brilliant chromesteel on the upper strings. New string brands always have an uphill battle, but these may just cut through the competition!
Old-school meets new-school in Pirastro's new gut-hybrid bass string set.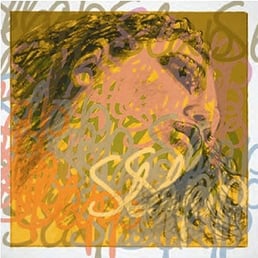 Pirastro has been making strings since gut was pretty much the only material for strings, and still today it seems they are rediscovering the material's natural and timeless qualities. Introducing the Evah Pirazzi SLAP Bass Strings With a low, even tension across all four strings, this liberating set is uniquely suited for jazz, slap, baroque bowing, or "old-school pizzicato". There are options for either the pure gut G and D, or a wound synthetic G and D, permitting you to choose your preference.
We hope you found something that interests you! Feel free to comment if there is a product you'd like to see us carry, or if you have any questions or input! Make sure to subscribe to our email list for sales, promotions, and information on new products like these. Click the button below to see all of our new products!