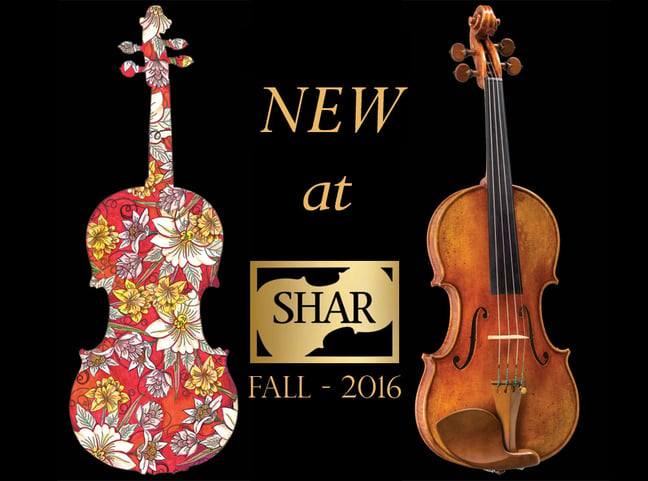 Since 1962, SHAR has been making new products available to string players every year. The fall season is usually when we debut most of our new products in preparation for new school years, concert seasons, and holidays! This year is no exception with dozens of new items in all categories! Whether you are an advancing student, an orchestra or private studio teacher, a full-time musician, or just getting started, SHAR is the place to find things you know you need, or things that you didn't even know existed, but could definitely make your life easier! Innovation and improvements are being made every day by musicians and thinkers all over the world! Below are some new products for violin and viola players that are included in the SHAR Fall 2016 Catalog. Check them out – there may be something for you!
The Joey Case Carrier is now also for shaped Violin and Viola cases!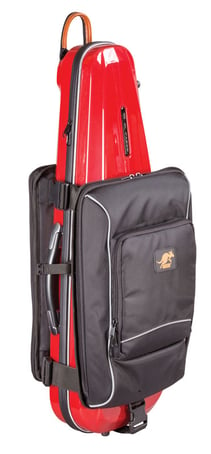 The most convenient way to carry your instrument, case, and accessories, is now also available for violin and viola if you use a shaped, contoured, or dart-style case. You get all of the same versatile features – zippered storage pockets, high-comfort backpack straps, reflective piping, and an iPad/Kindle pouch. This Joey is for any dart-style case, violin or viola, so you can easily switch it from one case to the other if you play both.
Get an extra layer of protection with the SHAR Oblong Violin Case Raincoat!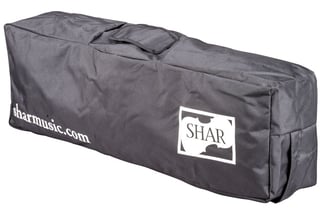 Do you have a nice case violin case that you want to keep clean, dry, or unscuffed? SHAR has you covered, with the SHAR Raincoat for Oblong Violin Case. Whether your case is leather, hardshell, cordura, or wood, don't let scuffs, dust, or water damage it! Perfect for long-time storage, stowing in overhead or under-bus compartments, or just walking to rehearsal in uncertain weather.
Unparalleled flair, a SHAR exclusive - the Negri Roma Violin Case.

Negri cases are among the finest cases made in Europe, and now they have teamed up with SHAR to create stylish cases with masterful quality. The Roma violin cases, offered in Red, Blue, and Beige, will wow onlookers every time you open the case. Excellent affordability for a top-level case!
The Musafia Lievissima Violin Cases are easy on your shoulders
and on the eyes!

The Lievissima Oblong and Dart Violin Cases are the lightest weight Musafia cases yet, and the style is so clean and simple! Like any Musafia case, you know you are getting the best in protection and impeccable lasting quality. Get a practical yet hand-made Italian case for your very worthy violin!
The GL Combi case line is growing, and it's getting smaller too!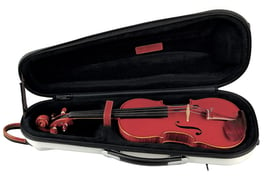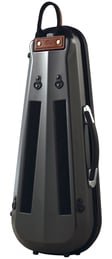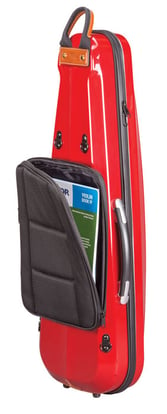 The GL Combi Cases are highly protective hard-shell cases that are loaded with features. The Contoured (dart-shaped) Combi is available for violin and viola, and now you can order the padded sheetmusic pouch that velcros onto the back of the case, storing sheetmusic or a laptop, and offering your back a soft surface when carrying your case! It also attaches to the new GL Combi Overhead case – a micro case for just your violin, which makes carry-on easier for many airlines (though it does not hold a bow).
Possibly the most advanced violin case ever. The Petrus Case.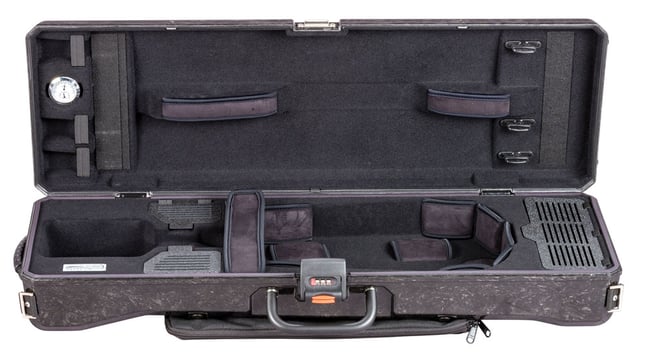 Violinist and designer Andrea Bang and his company Cremona in America, makers of Andrea Rosin, has engineered possibly the most technologically advanced violin case of all time! Every feature has been carefully executed to add protection and accessibility to your instrument. The Petrus Violin Case is only for those most serious about protecting their violin!
A revolutionary shoulder cushion by Xeros that gives you complete freedom!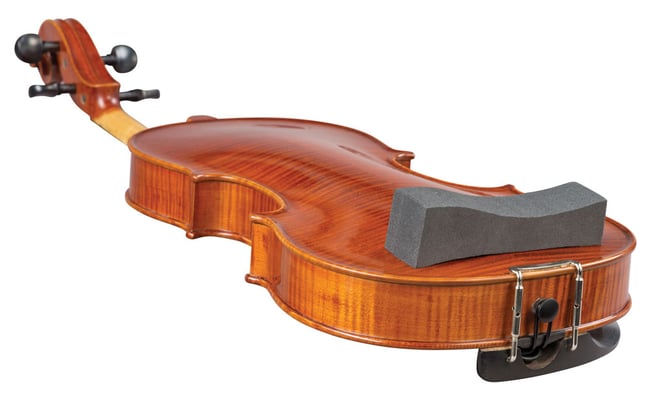 The company that brought you the most popular endpin accessories for cello and bass, is now bringing a revolutionary accessory for violin and viola to the market! The Xeros Shoulder Cushion is the most versatile foam-style shoulder rest. With a special suction strip on the back, it can be used with or without rubber bands, and the advanced material will not fall off of the instrument! There is no adhesive, but rather the micro suction cups will cling to any varnish without damaging or removing it. The special closed-cell rubber foam is totally waterproof, so the rest and suction strip can be cleaned without absorbing moisture!
The Empire Shoulder Rest saves you money and hassle.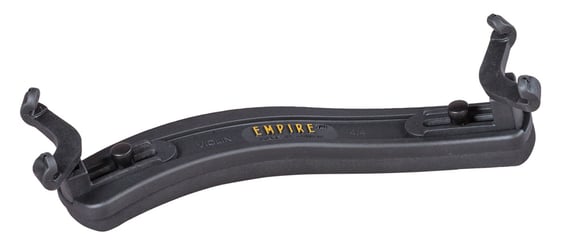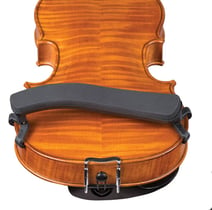 The Empire Shoulder Rest has everything figured for you – simple design, quality components, thoughtful engineering, and a classic look. And at less than half the price of similar shoulder rests, we think it will be a hit! It is adjustable and available in multiple sizes for violin and viola.
The Artino Ergos are attractive and efficient shoulder rests!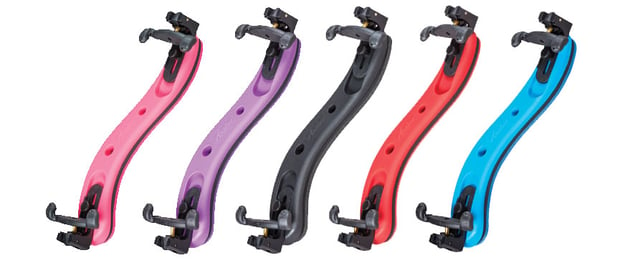 The Artino Ergo Collapsible Shoulder Rests are just one of the products that will be changing the standards for violin and viola clip-on shoulder rests this year! When unbeatable prices are combined with useful, reliable features and colors to choose from, it's hard to see these shoulder rests being anything but popular!
A KUN unlike any other - the SOLO Collapsible.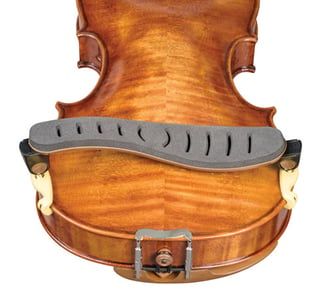 KUN has answered the call to revolution with a new, totally unique shoulder rest design. The KUN Solo Collapsible Shoulder Rest is instantly adjustable at your fingertips, and will collapse to fit in any case. The new shape and design is possible the most ergonomic yet!
The Belvelin is not just another foam shoulder rest - you have to feel this!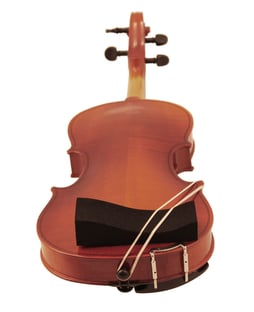 The world of shoulder rests is ever changing! Though this might look like your typical foam shoulder rest, you have to feel it to believe it! The Belvelin Shoulder Rest, made in Sweden, is the most comfortable and supportive foam-pad style shoulder rest there is. The unique cellular foam makes it feel almost like an air cushion, never "bottoms out", and keeps it from absorbing sweat or falling apart! It comes in three sizes which all work well for violins or violas!
Mark O'Connor's fifth addition to the New American School of Violin Playing is arriving soon...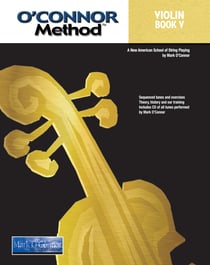 Mark O'Connor wowed string teachers with the release of his fourth Violin Method Book, and now he is releasing the fifth installment! Featuring 21 works to be added to the New American School of Violin Playing, this book will certainly be highly advanced, and unlike any method book you have ever seen! Preorder now, or stay tuned for more details!
Remove buildup and smudges on your instrument with the Gig Stick!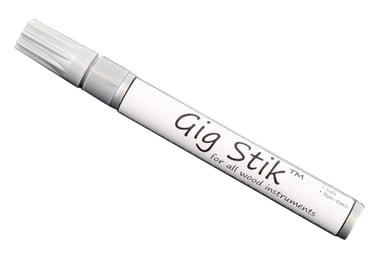 The Gig Stick is a new and easier way to apply cleaner to your instrument! Instead of trying to get cleaner onto a cloth in the right amount, the Gig Stick applies the cleaner just to where you want it, and allows you to massage away any hard-to-wipe off buildup or smudges. Great on fingerboards and chinrests!
Be more effective in cleaning your instrument, and let the Nomad Tool help!
The Nomad Tool is a great investment for keeping your instrument well-maintained and safe! Have you ever tried to wipe under your strings or fingerboard, and found yourself clutching the instrument between your legs to free up both hands? Don't endanger your instrument! Hold the instrument with one hand and the Nomad Tool in the other, allowing for the easy removal of rosin dust, oil, or perspiration.
The new instrument-friendly bow guide
that kids and teachers love - the Bow Force!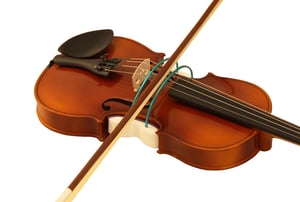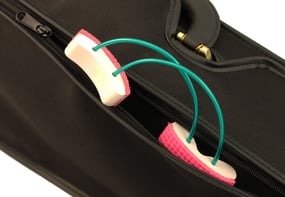 Learning the violin or viola can be frustrating for beginners – there's just too much to concentrate on at one time! Teaching aids are a great way to make learning easier. The Bow Force keeps your bow perpendicular to the string and between the bridge and fingerboard, acting as a visual and tactile reminder while you focus on other things! Its simple design makes it easy to use and cannot damage your bow or instrument! And it's made right here in the USA!
The Fishman Platinum Stage Preamp offers you the powerful sound you need and deserve!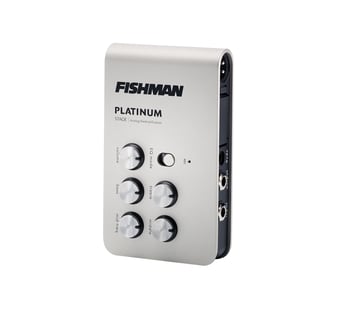 Fishman is one of the leading names in accessories for amplifying acoustic instruments! Their new Platinum Stage Preamp is an EQ and DI-box all in one small package! Every feature you need to optimize your signal when connecting your instrument's pickup to your amplification or recording equipment. The sound guy will be glad you came prepared to the gig!
Really feel the beat of your metronome with the BodyBeat Pulse Solo!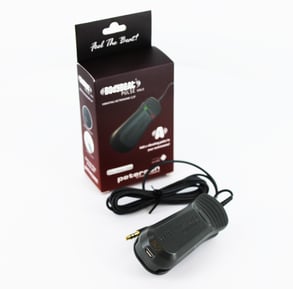 Don't strain to hear your metronome, feel the beat instead! The BodyBeat Pulse Solo can plug into any metronome with a headphone jack, or you can plug it into your device and download the BodyBeat metronome app. Just clip it on to your shirt or belt, and not only will you feel the beat, but your roommate or family members won't be driven crazy by that incessant ticking!
Capture your sound with two new ZOOM Digital Recorders.
Zoom is a leader in user-friendly devices for everyday musicians. The H5 and H4Np are handheld or table-top audio recorders that include everything you need to produce a professional-sounding recording. They're great for recording lessons or rehearsals, producing audition tapes, or getting good clean audio for your recital or performance video.
The NS-Design WAV violins are back!

Hailed as one of the best electric instruments in its price range, the WAV 4-String and 5-String electric violins had all disappeared for the last several years due to production problems. But, they are now back, and just as good as ever. Get the hot punchy tone of an NS-design instrument at an affordable rate!
Award Winning Excellence: Yamaha YEV Electric Violins are stunning!
The new Yamaha YEV Electric Violins (with 4-strings or 5-strings) were the top award winner at NAMM this year, and you can see that they're a total show-stopper! Yamaha went with simple and reliable features, but put them into a totally unique and stylish instrument with both modern and vintage appeal. Between the NS-design WAV instrument, these Yamaha YEV's, and the other electrics SHAR offers, there has never been a better time for affordable, but professional quality electric violins!
Do you like American rosin? We like all kinds of rosin!
The Salzman rosin has lots of potential to be a new favorite! The zippered pouches are a slick new take on the rosin container, providing added protection. The quality of these rosins is comparable to anything you can find from Europe! The light rosin and dark rosin (No. 1 and No. 3) are both great for violin or viola, the No. 3 offering more grip, and the No. 1 being more smooth.
Vienna's Best Rosin, with over 100 years of history!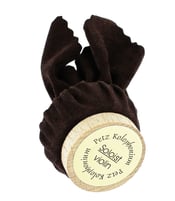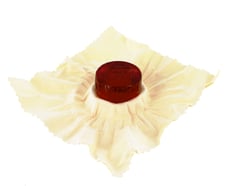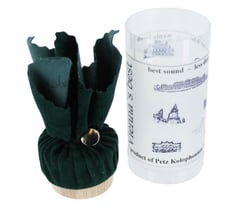 Petz Rosin has been made in Vienna for over 100 years, and it is now available at SHAR. With over 100 years of research and tradition, you had better believe they know exactly how to get the most consistent and beautiful sounding rosin. The "Vienna's Best" rosin uses a special method of high-pressure/low-temperature heating that keeps more of the natural elements of the raw rosin intact, giving you the best feel and tone. The Soloist Rosin for Violin and Viola come in Light and Dark to meet your preference.
Mighty Bright introduces the NuFlex Stand Lights!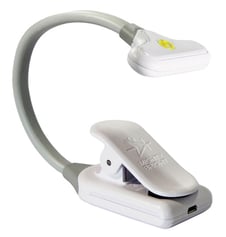 Always be prepared for poor lighting situations! Mighty-Bright, one of the most respected makers of portable stand lights, introduces a simple solution with trendy finesse. The NuFlex Stand Light incorporates a new soft-touch power switch that is reliable and won't turn on accidently in your bag. The flexible neck bends to your will, not its own. Get classic black or white, or go for a color – just do you!
The Humiditrak might just save your instrument's life!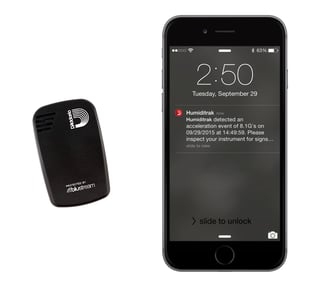 D'Addario and Planet Waves are constantly coming up with hi-tech and simple lo-tech solutions to everyday frustrations string players face. This is one of the hi-tech solutions! The Humiditrak is a Bluetooth monitor for your instrument that stays right inside the case, letting you know if your instrument is ever in danger. From heat, cold, humid, dry, and even high impacts, your phone will let you know to get your instrument out of dangerous situations before it is too late. You can also manage multiple instruments from the one app, and keep track of seasonal changes.
New Viola Strings for brighter or for warmer, the Vivo and Amo sets.
D'Addario Orchestral is now making the Kaplan Vivo and Amo strings for viola! The violin sets came out not too long ago, and have proven to be long-lasting strings competitive with long-established brands of synthetic-core strings. The viola sets promise the same results – the Vivo set is your brighter option, and the Amo set is warmer.
We hope you found something that interests you! Feel free to comment if there is a product you'd like to see us carry, or if you have any questions or input! Make sure to subscribe to our email list for sales, promotions, and information on new products like these. Click the button below to see all of our new products!