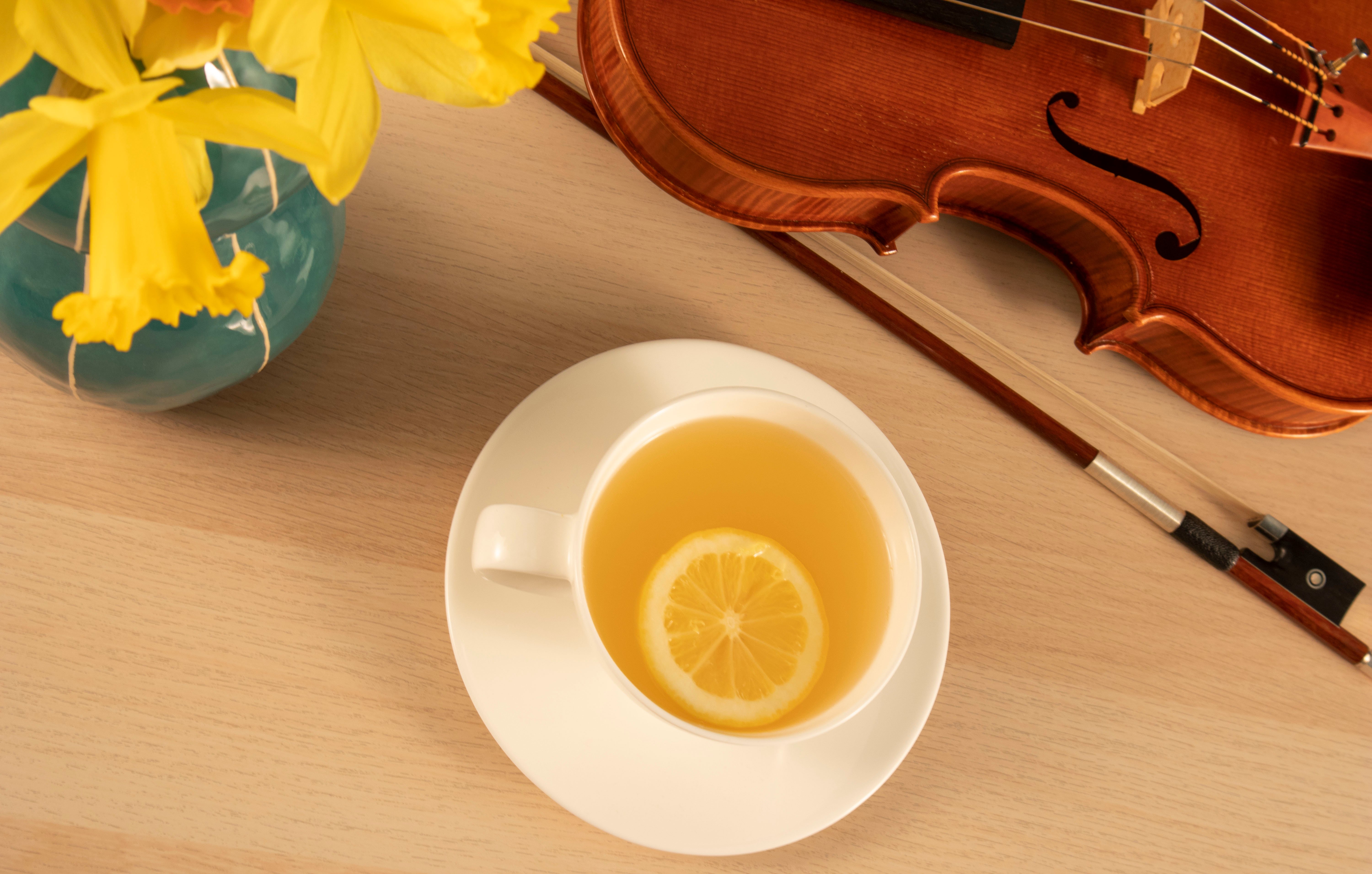 For our second recipe, we chose a simple tea that is delicious, healthy, and easy enough to make any time of day to refresh your practice. This classic infusion of ginger, lemon, and honey has been called a detox tea and a natural caffeine-free tonic for focus. This makes it a perfect choice for refreshing a quick practice break, or to warm your hands and clear your head before you begin.
Taking a well-earned break, or having a pre-practice routine is a great way to keep your mind focused and clear. This tea is lovely before a cool spring morning practice, or strained into a thermos to sip on your way to the practice room. Take some time during a long afternoon of practice and enjoy this tea with a light snack. We prefer to use fresh grated ginger, sliced lemon, and raw honey, but you can always substitute a ginger tea bag, a dash of lemon juice, and a squirt of liquid honey. Use the following recipe to create the most robust and flavorful infusion imaginable!
Ingredients
1 tbsp freshly grated ginger
1 slice of fresh lemon
1-2 tsp of raw honey
8 oz of boiling hot water
Directions
Add first three ingredients to a large cup or mug.
Remove boiling water from heat and carefully pour over the ingredients in the cup.
Stir gently and let steep for 5 minutes.
Drink directly out of the cup, or strain into a thermos.
Focus on your daily practice with a clear mind and renewed vigor.
Thank you for reading and watching the video! Let us know what you incorporate into your daily practice routine in the comments. Also, if the rich amber tones in that raw honey reminded you that you are due for new rosin, click the link and keep your bow well rosined for practice: