For many classical string players, sticking with classical music is enough. In fact, it's plenty. After all, the repertoire is incredible, and the technique required to play it is both challenging to learn and rewarding to use. But for others, it is simply not enough, or perhaps not a perfect fit.
The Total Violinist is a seeker, never satisfied with the status quo because they are an explorer at heart. Most of these artists have taken unique paths in their careers, sometimes smooth, sometimes anything but smooth. Because they are artists, they continually create and share their creations with others.
Christian Howes is such an artist. His story is a story of struggle and triumph, of seeking authenticity and of becoming the best version of himself. His passion is to help others discover their own musical passions and become the best musicians they can be.
Val Jaskiewicz

You Already Play the Violin. But Are You a Total Violinist?
(ditto for violists, cellists and bassists!)
by Christian Howes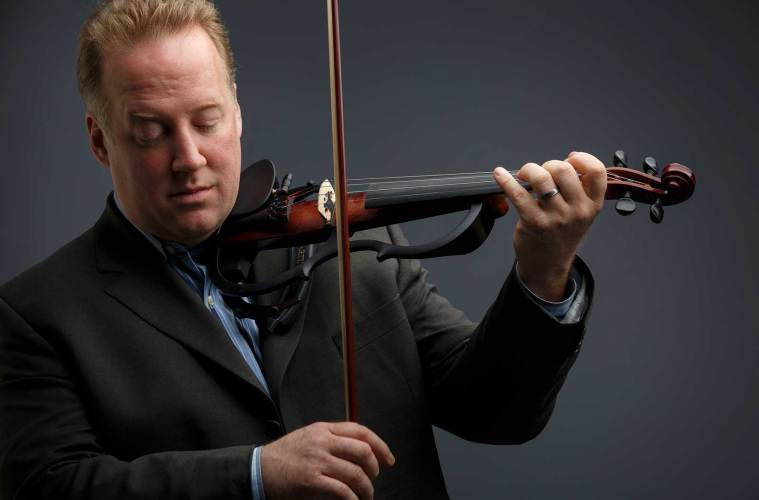 As Val described so well in his recent post, "The Total Violinist," the world of music is becoming increasingly integrated as more string players express interest in becoming "total musicians," as opposed to specialists in classical music, separated from musicians in other styles.
Over the past 20 plus years I've watched patiently as what at first seemed impossible has now become a clearly inevitable shift in the culture of music education. I'll make an effort to break this down into some key components as it relates to my work developing the Creative Strings curriculum.
1) Demystifying Musical Construction and Making "Theory" Practical
Most string players study "classical music theory" in college, leaving knowledge gaps with regards to composing, arranging, or improvising your own music.
To help with this, Creative Strings provides a way to visualize the harmonic structure in songs so that string players, who have primarily focused on melody, can start to see harmonic pathways. We separate out the internalization of harmonic information from the start.
Once we have harmony broken down, we can easily see that the main differences between contemporary musical styles has to do with the rhythmic material- specifically the rhythmic tendencies of the bass lines and inner voices. Creative Strings helps students learn to identify and express the bass lines, inner voices, and melodic aspects of different "grooves" or dance forms. By seeing that Reggae, EDM, Rock, Bossa, R and B, and other rhythmic forms are using a similar harmonic structure with slight rhythmic tweaks to the bass lines and inner voice patterns, this also allows us to do the following:
Accompany someone else in various styles over a simple song
Play an unaccompanied version of a melody while also expressing the harmony
Use a loop pedal to layer yourself in accompaniments and improvisations
Compose or arrange existing songs and make your own "Cover" (maybe even a "YouTube Cover")
Check out Christian's Easy Tonal Improvisation Series here.
2) Creativity and Self-Expression
Classical musicians are self-expressed, and classical music is extremely expressive. With the addition of arranging, composition, and improvisation into your routine and/or skill set, there is an opportunity for gratification through "making something totally personal and new". For many so-called "creative" artists, this is the prize they seek- the reason for hours in the practice room. It's the moment when we can hold or listen or watch something which came from us that hasn't been heard before. It's the thing that, if you think about it, is the reason you love Bela Bartok, Mozart, Beethoven, Joni Mitchell, CeeLo Green, the Beatles, et al. They are great, not only through their virtuosity as expressed in performance, but because their creative voices are unique.
How do we nurture the creative process? How do we practice creativity?
A big part of the curriculum in Creative Strings is directly related to offering concrete exercises related to practicing creation of new works through improvisation, arranging, and composition, REGARDLESS of your current skill set or knowledge base.
Watch and listen as Christian demonstrates this approach in a series of 46 unaccompanied improvisations.
3)Multicultural - multiple genres and approaches-
Our world is colored by whatever we have been exposed to, as in life, in music. Bringing things which are invisible into the realm of visibility can only enrich us. This is at the heart of the idea of multiculturalism and it can be expressed in our musical lives by our willingness to listen to other musical traditions and attempt to appreciate and understand them.
Of course, no one can deeply understand every style of music anymore than they can understand every human experience. But the point is to both gain a broader exposure to some other kinds of music beyond classical, and potentially to choose some which appeal to you for deeper immersion.
In this video, Christian demonstrates a wide variety of rhythmic techniques and how they may be applied in creative new ways.
4) Entrepreneurship and Advocacy for a Musical Community
For artists and music educators to advocate for music is to stand behind the value of music and music education. This is harder for most of us than we might think, hence the cliché of the "starving artist". Gone is the day where most musicians can count on a full-time position with an orchestra to pay their living. In order to thrive as freelancers and create "buy-in" within our communities, we can all learn simple skills to help us advocate and promote the value of what we do. Creative Strings helps musicians to learn these skills through Music Biz mastermind.
Creative Strings offers Stand Alone instructionals via SHAR, and if you are looking for a starting place, I recommend "Easy Tonal Improvisation". It's hugely popular among classical string players and teachers.
We are excited to work with SHAR and look forward to sharing more including our Creative Strings Academy, our Creative Strings Literature, as well as services specific to Music Career Development. Violinists are welcome to download this free copy of my composition for solo violin "Postlude".
About Christian Howes
Christian Howes grew up in Columbus, Ohio, where he studied violin through the Suzuki method from the age of five, performed as a soloist with the Columbus Symphony Orchestra at age 16, and later earned his bachelor's degree in Philosophy from the Ohio State University.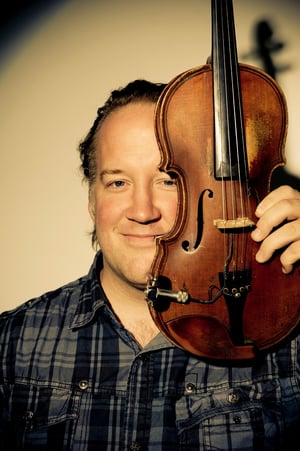 During his teen years he began playing guitar and bass in rock, blues, and fusion bands. At age 20, he began playing violin in gospel church settings. These experiences ultimately led him to pursue a singular goal to become a versatile jazz musician and composer.
Since then, he has gained respect from critics and players alike, establishing himself as a world-class jazz violinist and educator. From 2001-2009, Howes became an in-demand violinist on the New York scene, collaborating with a bevy of top shelf jazz artists, including Greg Osby, D.D. Jackson, Frank Vignola, Joel Harrison, Dafnis Prieto, Dave Samuels, Spyro Gyra, and a 4-year chair in Bill Evans' "Soulgrass" band.
Christian was a favorite of the late Les Paul, with whom he worked closely for 11 years. Following a three-year tenure as Associate Professor at Berklee College of Music and after establishing his "street cred" in New York City, Christian returned to his hometown in order to be close to family and focus on his own projects.


In August 2011, Christian was ranked as the #1 "Rising Star" violinist in the Downbeat Critics Poll and nominated for the Jazz Journalists Association's "Violinist Of The Year". In 2012, he was voted among the top three violinists in JazzTimes' "Expanded Critics Poll". The same year, he received the Residency Partner Award from Chamber Music America for his educational outreach with school orchestra programs. In 2013 he performed six nights under his own name at Jazz at Lincoln Center. Howes toured Ukraine (June 2014) and Montenegro (Spring 2015) at the invitation of the U.S. Embassy, and in conjunction with the USArtists award from the Mid Atlantic Foundation.
After releasing a string of independent releases as a leader, he signed with Resonance Records in 2008 and released three critically acclaimed albums. The first, "Heartfelt", featuring pianist Roger Kellaway, showcases ballads and lyrical works. "Out of the Blue," released in 2010, features guitarist Robben Ford, and demonstrates a wide range of modern and traditional sensibilities, steeped in the blues. His 2012 release, "Southern Exposure," featuring accordionist Richard Galliano, draws from a Hispanic sphere of influence. "American Spirit" was released in 2015, garnering a "Best of 2015" recognition from the Huffington Post, among other critical acclaim.
In 2001, he founded the Creative Strings Workshop and Festival, which convenes during the first week of July every year in Columbus, Ohio. Says Howes, "The Creative Strings Workshop and Festival offers string players from Columbus and around the world an opportunity to study improvisation, composition, and styles outside the realm of classical music, while bringing the city of Columbus a plethora of talent and musical energy." The annual summer conference is now in its 14th year, and draws participants from all corners of the earth.
Howes also launched an online curriculum in 2011, the "Creative Strings Academy," which is the largest program of its kind in the world, allowing string players exploring jazz and improvised music online.
In 2014, Christian formalized his "Creative Strings" initiatives with the founding of Creative Strings, a 501(c)(3) non-profit organization dedicated to the expansion and improvement of music education. Christian regularly visits school orchestra programs offering residencies combining collaborative performances with interactive clinics, rehearsals, and teacher training. He typically gives workshops in over 50 school districts annually.
Since 2007, he has also built an innovative online production business, which provides live string sections to music producers worldwide via a remote, collaborative orchestra. His Music Biz Mastermind courses took hold in 2015 and are now offered several times annually, helping working musicians design their careers while growing their impact. An active blogger, he is frequently engaged to speak regarding music education and music business. He has worked with homeless, at-risk, and prison populations, as well as humanities departments at universities, incorporating diverse social causes and character education into his broad, inspirational message.