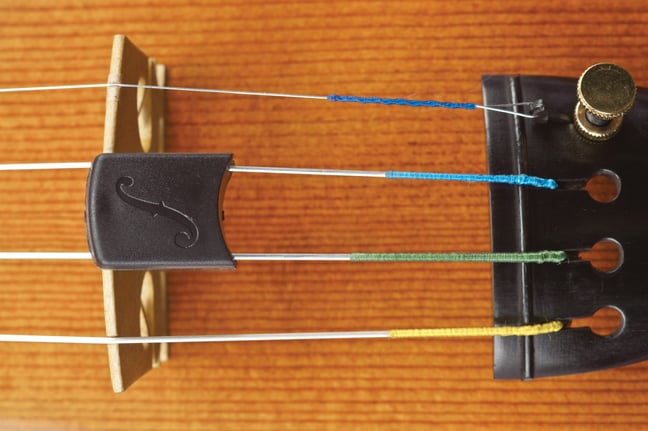 We live in a fast-paced society these days. Gone are the days where children would play outside until being called in for dinnertime. Few people make elaborate dinners each day from scratch, complete with a homemade dessert. We're all a little overscheduled and harried, it seems.
The reality of our modern society is that smartphones and tablets are the go-to solutions for our overscheduled lives. Anything that makes your life just a little bit easier is sure to be a big hit these days. Remember when the pre-washed, bagged salad first hit the market? Nobody was sure if it would take off or not, because it's pretty simple to buy lettuce and wash it, but it turns out that a lot of people liked the convenience. Or when the Keurig coffee makers hit the market? Who would forgo a traditional coffee maker for one of these expensive gadgets, we wondered? Turns out a lot of people found it too be too cumbersome to fix coffee in a traditional coffee pot, and appreciated the no cleanup, quick convenience of the K-cups. Now you can buy them everywhere. I think it's because we're all just trying to claim a little bit more sanity every day in our fast-paced world. Anything to not have to take an extra step, clean up an extra mess, or remember one extra thing.
If you're a violinist who freelances or plays in an orchestra, you know what I'm talking about. We're just one coffee away from a meltdown, one black pair of pants away from having to dig through the hamper for the least offensive dirty pair of pants, or one dead smart phone away from not being able to navigate to our destination. (Or maybe it's just me who's always feeling this frazzled?) Anyway, I think that anytime we can use tools, gadgets or technology to make our lives easier, we should definitely jump on it. That's why I think you should consider using the Finissima mute for your violin. It's one less thing to have to think about, remember or worry about.
Let me tell you a little about the Finissima. You can install it easily onto your strings, and it will live on your violin between your bridge and tailpiece, and voila! You will always be able to slip your mute on when you see those words con sordino in orchestra. Or mit dampfer if we're doing Mahler. You won't have to panic and mumble to yourself about how you forgot your mute in your violin case, which is in the green room. You'll be all set! It's too much to have to remember everything all the time, and I don't know about you, but I just don't have the brain space to remember my mute if it isn't already on my violin.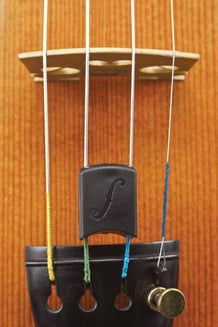 The Finissima mute is more than just convenient. It colors your sound without silencing your tone (too much). I use this mute, and I appreciate the fact that you get that muted effect without losing your volume. It's a favorite for orchestral musicians because you can slip it on and off of the bridge very quickly, in less than a measure in some cases! It is also loved by soloists. If you're performing a piece that calls for mute, you're able to achieve the desired effect while still being able to project to the back of the venue. For example, if you're a concertizing soloist, and you're playing the Tchaikovsky violin concerto with an orchestra, you'll need to have a mute for the second movement. You want the muted tone color of the Canzonetta, but you still need to be able to be heard over the orchestra. You're always hopeful that the orchestra will be sensitive to you and play with less volume than you, but you never know. This is where the Finissima mute comes in to make your life easier; I'm fairly sure you'll still be heard despite having the mute on your bridge. It's also worthwhile to note that this mute doesn't rattle, so you won't have to deal with any annoying buzzing sounds. Finally, the Finissima mute doesn't leave any marks or residue on your bridge. I've used other mutes in the past that marked up my bridge and made it discolored, but I've used this mute for four years now and I have yet to have any marks or discoloration.
What's more, well-respected professionals love this mute too. Here's what Issac Stern had to say about the Finissima Mute: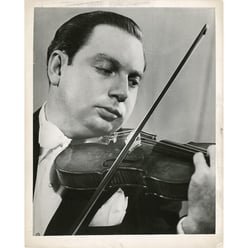 "I have enormous enthusiasm for the Finissima Artist Mute. Since putting it on my own violin the afternoon it was shown to me, I have not removed it and it will remain a permanent part of my accessories for performance.
It is an extraordinarily wonderful development for all string players, in particular every orchestral string player. The quality of its muted sound is much better than any other that has been developed to this point. And its ease, speed and comfort make it the most natural concomitant to good music making that I have seen.

I heartily endorse this mute for any performer that has respect for his own work."
And before you go back out into our crazy, fast-paced world, we leave you with a bit of lovely, soothing music. Here's Mr. Isaac Stern himself playing the second movement of the Tchaikovsky violin concerto, in all of its muted glory: