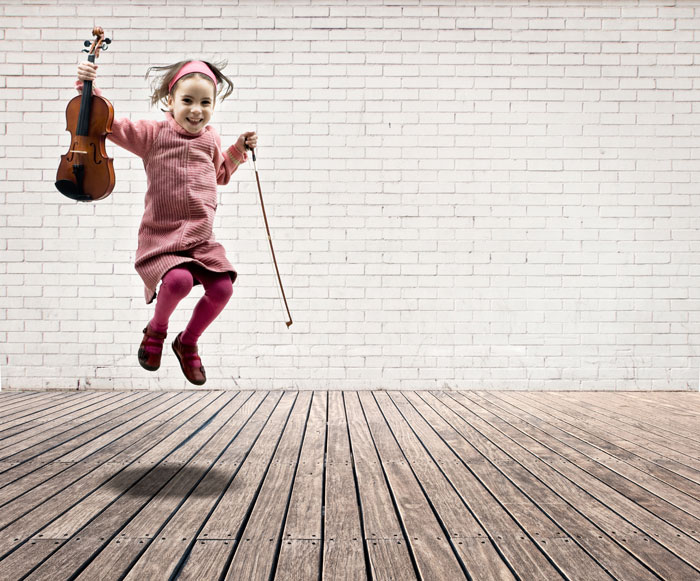 Have you ever caught your child sneaking some salty food straight out of the bag or jar, snacking in an attempt to procrastinate before practicing? Maybe not, but I once had a student who loved pickles and would eat them right out of the jar before picking up his violin. It took his mom a few months to figure out why his violin strings kept wearing out so quickly, forcing her to purchase strings more frequently than other students of mine. His fingers would still be sticky with pickle juice, which corroded the violin strings. Does this sound anything like your son or daughter? Let's face it, kids can be messy. They might not realize that strings and instrument varnish are sensitive, and that replacing or fixing them is pricey.
Even if you haven't caught your kid practicing right after eating salty snacks, here's something I'm sure you can relate to: kids grow up really fast. Doesn't it seem like you just replaced your children's shoes yesterday only to discover that they've grown overnight? Or that it's already time to replace your daughter's winter coat, or that your son's pants are now basically Capri pants? It's comforting to know that almost every parent's bank account (and patience) is stretched as they try to keep up with the ever-changing needs of their children. Whether you're buying violin strings or flip flops, you're probably going to need to replace them at some point.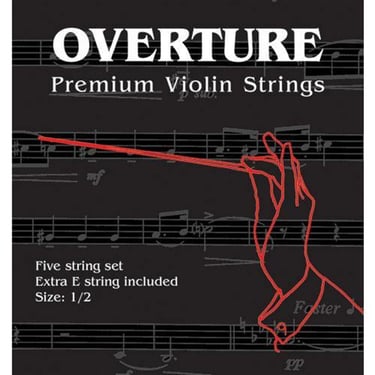 Just like your children's clothing, instrument strings wear out after frequent use. Once a string is worn out, its sound and response deteriorate, which can make it harder for your child to produce a good tone. The worn-down string can also lose its pitch stability. This means that even if your child's finger is placed on the correct tapes, it'll sound out of tune to you, your child's teacher, and even the family cat! What's more, if you make sure your child has strings with great playability and a decent sound, chances are they'll be more motivated to practice. Accidents and emergencies also happen, and strings can unexpectedly break, especially if they are old and worn out. The last thing you want is for your child's string to break right before a concert, or during a lesson, and then not have a spare string handy.
So, wouldn't it be great if you could buy your child strings that performed great and were affordable? Then it wouldn't be any big deal to replace them frequently, right? Which brings us to Overture Premium Strings. We've play-tested the Overture Premium Strings against similar brands. They're responsive and have a lovely, sweet sound. They're also resonant without being too harsh or metallic, unlike other strings at this price point. Even with their low cost, they definitely give more expensive brands a run for their money. We encourage you, your child, and their teacher to give them a try—we think you'll be pleased! Not to mention that Overture Premium Strings' bargain price makes it easier to change your child's strings frequently, and to purchase a spare set without breaking the bank.
The bottom line? These strings are perfect for young violin, viola, and cello students because there aren't many other strings out there that sound this good and cost so little. Now, wouldn't it be nice if all the other things you have to replace every few months for your child made this much sense?