Think back to your high school days. You may have played an instrument, and you have been quite good at it. But did you ever get the chance to tour China with thirteen violinists, two guitarists, a cellist, and a bass player? And this was after you released your first album? Allow me to introduce you to Revolution Strings, an alternative strings group culled from Abilene High School and Cooper High School in Abilene, Texas. Although each member has a strong classical background, these string players aren't afraid to dabble in jazz, country, Celtic and more. Revolution Strings has just embarked on their tour of China and they've kindly agreed to blog about their experience for the SHAR Music Blog. Justin Radcliffe, Theater Director for Cooper High School, guest blogs for Revolution Strings.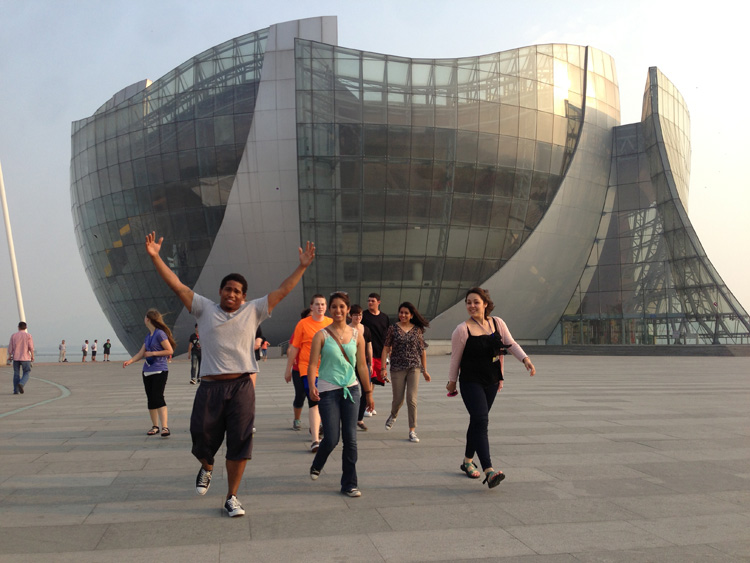 Abilene's Revolution Strings performing ensemble has created quite a buzz in China.

We woke early on Saturday. Although we were excited to travel on China's new high speed train system, we were also leaving a (now) much-loved Beijing behind; the troupe of violinists loaded onto he new high speed and we were off to the southern city of Xuzhou (pronounced shoo-jo). Xouhou is a small city in China of 5 million, and the two hour ride at 180 miles-per-hour provided an opportunity to bond and laugh with like-minded students from some of the other performing groups on the tour. Serious work began when we arrived.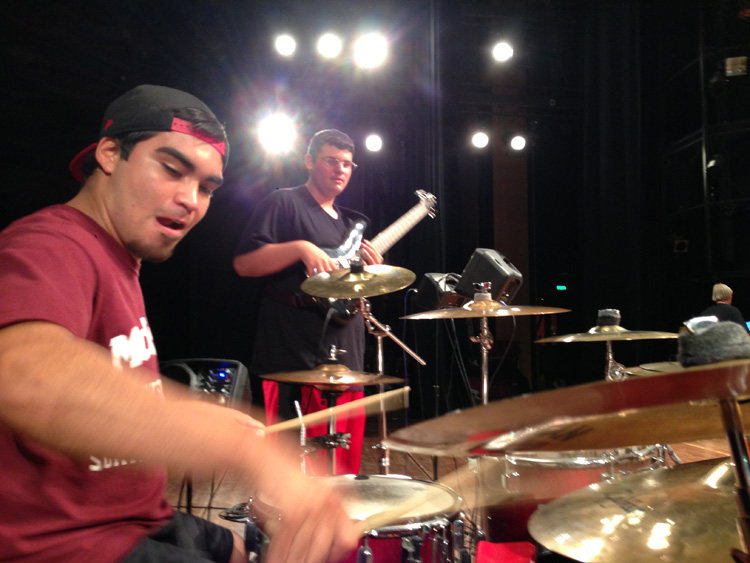 We set up in the spectacular Xuzhou Concert Hall. Surprisingly enough, it was less difficult than Friday's gig, and the group spent only a short amount of time in sound check. After a whirlwind bus ride to the hotel to eat and get in costume, the band was back at the hall to play for an eager audience. The audience was in for a treat as all four groups on the tour had excellent performances. Revolution, always an audience favorite, brought the house down for their second of six major performances in this beautiful country.