Think back to your high school days. You may have played an instrument, and you have been quite good at it. But did you ever get the chance to tour China with thirteen violinists, two guitarists, a cellist, and a bass player? And this was after you released your first album? Allow me to introduce you to Revolution Strings, an alternative strings group culled from Abilene and Cooper High School in Abilene, Texas. Although each member has a strong classical background, these string players aren't afraid to dabble in jazz, country, Celtic and more. Revolution Strings has just embarked on their tour of China and they've kindly agreed to blog about their experience for the SHAR Music Blog. The first blog is from Justin Radcliffe.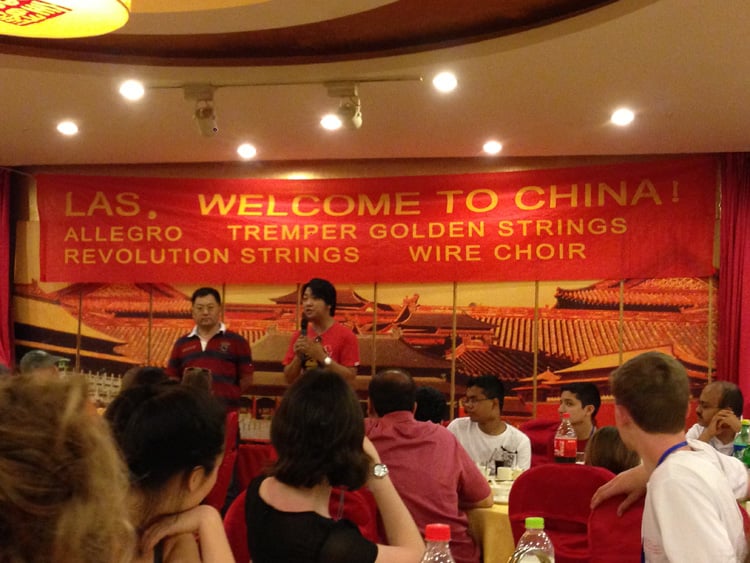 Revolution Strings has arrived in China and the day has been full. After traveling for a straight 50 hours our team was warmly greeted in the stunning Beijing Airport by the director of the performance tour, John Crozman. The traveling experience was full of the usual new challenges for young travelers including the adjustment to small spaces over extended periods of time but Abilenians would be proud of their students and the way they have responded to the stresses of such a lengthy travel experience. As a reward we were treated to a morning at the Great Wall of China at Badaling, a famous entry point to the wall.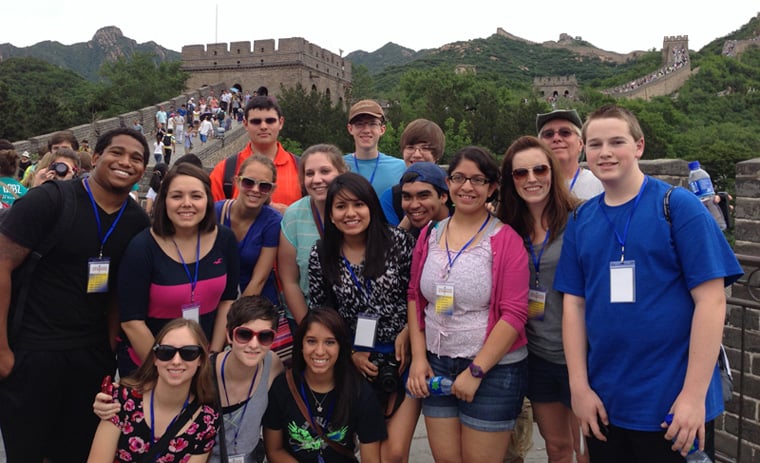 Tonight ended after two hour rehearsal with the creators of the performance tour. Dean Marshall, the artistic director of Canada's famous fiddle group Barrage, oversaw 120 student performers playing together in their first and only rehearsal prior to performances. While in China, Revolution Strings joins three other classical crossover student groups from Chicago and Wisconsin. Show promoters are billing the concert as a performance by the four best alternative string groups in America! The six performances are expected to sell out in Beijing, The Forbidden City Concert Hall, Shanghai, Suzhou, Hangzhou, and Ningbo...

Stay tuned for more from Revolution Strings!