In May of this year, we shared an article with our email subscribers titled "The Value of Music Degree." The article argued that a music degree, while it may not lead directly to a job, is still worth earning because of how much it can enrich one's life. The response was overwhelming: many musicians disagreed with the article and felt that their degree sent them out into a tough economy with few practical skills; others could not imagine their lives without their music degree, or without music at the center of their lives, no matter how hard it is to make a living as a musician. Sarah Decker is the third reader who has responded with an engaging and generous guest blog. Sarah believes that the "dollars and cents" of her life as a musician don't matter; what matters is that by playing music – doing what she loves – she's staying true to herself and her talents.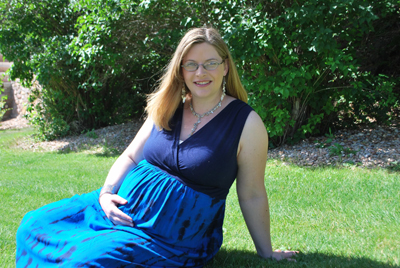 I've been a musician my whole life. There was really no option otherwise; music was always such an integral part of growing up that it'd be a miracle if I didn't end up being a musician. My mom taught piano lessons until I was too big to stay out of trouble and directed church choirs my whole life. She made sure that I had access to wonderful music, whether it was Peter and the Wolf narrated by the great Leonard Bernstein (of course, I had no idea who he was until I was much older), The Nutcracker, The Beatles, or The Fiddler on the Roof.

Growing up, I was always involved in band, choir, dance, theater, and the Black Hills Symphony. When it came time to go to college, I debated my major briefly but it seemed only natural that I major in music. There was nothing else that I had such a passion for. In time I learned that I didn't have the passion to teach, but to perform and compose music, so I changed from majoring in Music Education to double majors in French Horn Performance and Music Composition & Theory. Before long, I realized that I've always had a love affair with movie scores and decided that I should compose them, so I found a new Master's program in just that. I'm extremely proud of my accomplishments there and I'm slowly working on getting a small composition career going on my own while I perform with the Black Hills Symphony and Powder River Symphony.

Economically, I sort of shot myself in the foot there. Just as I was finishing my masters degree the economy tanked. The end of that degree included a 5-week internship that was supposed to turn into a job, but most of us had no such luck, and I couldn't find any other jobs either because I was "overqualified but under-experienced" for anything I could realistically do, so I had to firmly tuck my tail and move home from LA to live with my parents again. I ran into that same line at home too. Being highly educated is definitely a double-edged sword; I posses skills and talents that many people can only dream of, but instead of using that as a testament to my abilities in new situations potential employers seemed intimidated and found reasons not to hire me. Well-meaning friends and family continue to ask whether I should "just teach," but having been in the educational system as long as I was I knew it wasn't something you do for the money. You have to have the passion for it and the willingness to sacrifice your evenings and weekends for minimal compensation, not to mention deal with administrators that continue to slash arts budgets left and right. That's not me.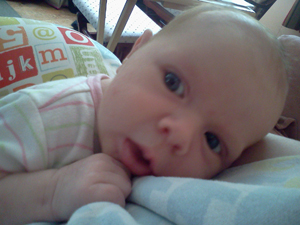 Would I have done things differently if I had known what would happen? Maybe. My studentloans are gigantic and there's no way I can afford the monthly payments. But then, who can say they've pursued their dreams, even if they got slapped down a little? How many people can say that music they've composed has been recorded by Disney musicians at Capitol Records and attached to a real film? It was truly a surreal experience and I wouldn't change it for the world. So what if I'm not in Los Angeles anymore? Composers are a dime a dozen there. Being back at home means I can play with the BHS again like I did in high school, spend time with my aging parents and give my newborn daughter the chance I didn't have to get close to her grandparents, help my fiancee record and master an album of his songs, and work on local film and TV projects. I'm the only person around here with the training and skills I have, so as soon as I find the right niche I can make a career out of this after all. As for my loan payments... I'm still working on how to bring in enough money to cover them, but for now we're surviving. Right now, that's all I can ask.
The value of my music can't be quantified in dollars and cents. It is part of my core and my soul. I will always dance. I will always sing. Without Symphony, life is bland. It doesn't pay enough to reimburse me for the gas it takes to get there, but I don't care. What I do for a "day job" doesn't matter, but I am trying to use my passions productively to help with that and maybe in time that will be all I need.

Above all, my mother surrounded me with mentors where the public school couldn't provide them. Starting with ballet and gymnastics at age 3, private cello lessons starting in middle school and continuing through high school, private voice lessons in high school, and sending me to music camp for cello, voice, and French Horn all through middle and high school, I collected a team of teacher-mentor-friends that continue to help me to this day. This support net is truly invaluable, no matter what happens.

Now, at 30 years old and a new mother, I'm determined to do the same for my daughter. My teachers helped me become the person I am today and the vast majority of them are still a very present part of my life, or should I say, my constantly changing, insane, wonderful, musical life.