We were overjoyed to read this guest blog from Melinda Rice, a violinist and teacher for the Youth Orchestra Los Angeles Program at EXPO (which is a partnership between the LA Philharmonic, Harmony Project, and the LA Department of Recreation and Parks) and Harmony Project. Not only does Ms. Rice's entry convey her passion for music and teaching, it makes a compelling case for learning American music through the O'Connor Orchestra Method. When Venezuelan musicians visit the LA Philharmonic and honor the musical traditions of their homeland, Ms. Rice realizes that through the O'Connor Orchestra Method she is teaching her American students their own native musical language.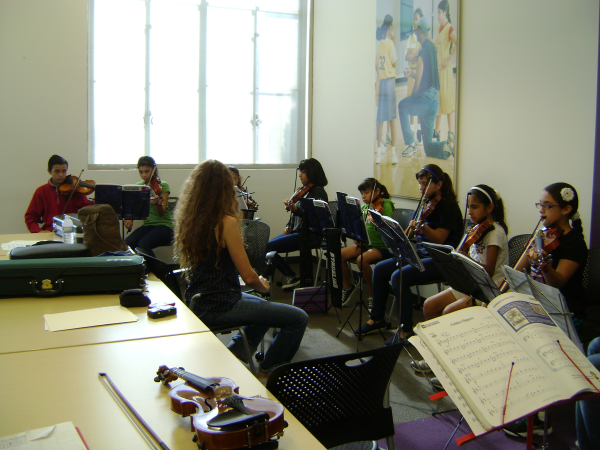 I want to tell you about something wonderful that is happening with children who want to play a stringed instrument. If you are a string teacher who works with group classes and orchestras, like I am, then I think you'll want to know about this. If you are a private teacher, like I am, then I think you'll want to know about this. If you love classical music, and long to internalize theory more, then I think you'll want to know about this. If you are an adult learner who always wanted to play the violin/viola/cello, then I think you'll want to know about this.

It was two-and-a-half years ago that I was introduced to Mark O'Connor and to his method for teaching string playing through the classics of American music. The method seemed simple and logical – foundational instruction in string playing using songs from the rich American heritage of old time tunes, negro spirituals, jazz, mariachi, and songs from composers from Europe inspired by America. Simple and logical is exactly what I strive for in teaching, and I was inspired to start using the method right away. It has only been two and a half years, but I want to share what I have learned as I taught foundational skills through the American music tradition.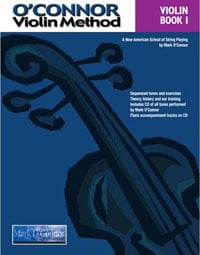 I started off working with two beginning violin classes of about ten students each, and each of these students received a Level 1 book and CD. We met bi-weekly. The kids really liked learning the violin, and many of them started coming to both classes. Most of them got to class early, stayed in the building late, or played music with each other outside in the courtyard after their group class was done. These students are part of an orchestra program, and when they started orchestra, the skill of reading translated into reading skills in orchestra. The skill of adjusting pitches in class while listening to accompaniment translated into adjusting in orchestra. Before rehearsal, I often saw a few of them jamming on either an orchestra tune, or jamming on a tune from the Mark O'Connor method books. Even now, when many of them have moved to other group teachers (this is part of the structure of our program), I still hear them playing improvisations on tunes like Boogie Woogie in between orchestra rehearsals.

As an American, I appreciate that this method begins with a song first sung and played by African Americans who were slaves in this country as recently as 150 years ago. Not only is Boil 'em Cabbage Down a terrific song and a piece of our history, sharing it with students communicates a message of transcending circumstances, and living with our history. I also appreciate that the method continues with pieces from across the genres of music developed in America – from old time tunes and bluegrass to negro spirituals to boogie woogie to jazz to American composers like Joplin and Europeans like Dvorak writing with the influence of America. The music that this method draws on is a unique American heritage, a blend of styles that come from the convergence of African, European, and Native American tradition in one place, communicating with one another in the language of music. I have been richly rewarded with a more colorful and nuanced understanding of the country I live in as I teach from the O'Connor books, and my students get excited to find out that some of the people who signed the Declaration of Independence were playing tunes that they are now learning.

This past semester, I lead a beginning string orchestra in playing Mark O'Connor's arrangement of Boil 'em Cabbage Down from his orchestra series that corresponds with the method books. Students worked on their parts in group classes, and came together to play in orchestra. We talked about structure, melody and harmony, and root notes in I, IV and V chords through this one piece – the arrangement made it easy for the students to demonstrate these concepts within their parts.

The students are also building foundational skills in creativity. They practice improvisational soloing in class, and they get to make simple and small choices about dynamics, rhythm, and pitch. In parts of the American tradition (and in fact in many traditions around the world), a piece of music can be arranged authentically in different ways, depending on how the musicians want to communicate the music, including factors like the instrumentation available. This is reflected for the students as we listen, practice, and talk about the piece in different ways.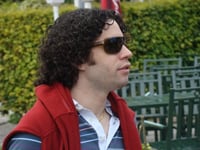 At the site in Los Angeles where I work with these young musicians, we have been given the gift of inspiration and aspiration by the LA Philharmonic's conductor Gustavo Dudamel and by Venezuela's El Sistema. Our students hold memories of and treasure the mentors who join us from the Phil, and our visitors from Venezuela. As a teacher, I am inspired by the joy and vivacity and virtuosity of our visitors from Venezuela. When our orchestra plays arrangements of a Beethoven symphony and of Gerardo Matos Rodriguez's La Cumparcita, we are exploring different musical languages together, striving to understand what each is communicating. Our own musical experiences are our preparation for understanding these languages. When two violinists learning fundamentals pick up their violins and arrange the classic Oh! Susanna as a duet, choosing the number of repeats, who will play the melody when, and who will play the chords when, they demonstrate tools for engaging with structure and harmony that can develop their love of music from around the world, from many times in the history of the world. At the same time, they are following in the steps of other musicians who have honored the musical traditions of their homeland, just as we have witnessed in the Venezuelan youths who visit and perform around the world.

I am taking a moment away from working with the young musicians who are my students to write this because I want to share what I have witnessed. I am grateful for the tools for training that I have been given from so many generous musicians, and especially from Mark O'Connor. I am sharing this because it has been truly wonderful in my teaching and musical practice, and when something is wonderful, it is important to share.