It's always fun to spend some time on a street corner with your instrument. But what if you add props and unusual content to your playing? These people did. Here are the top five most unusual violin buskers that I could find!
5. Violin on a Tightrope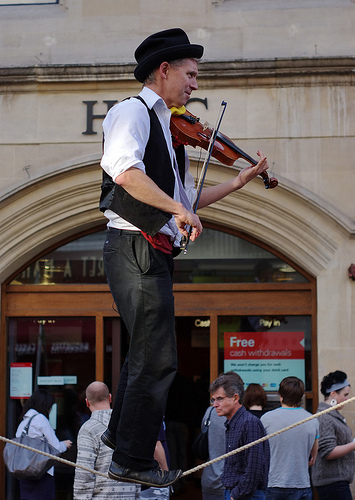 He was sighted on Cornmarket Street in Oxford, England.
I hope that his violin is insured.
4. Darth Vader
Why didn't I think of this??
3. Joshua Bell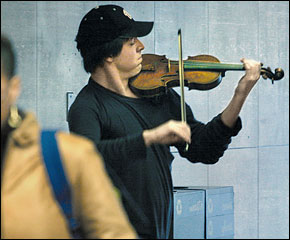 As part of an experiment to see how likely people can be to ignore beauty, Joshua Bell spent some time playing in a Washington, DC metro stop in 2007.
He made about $30 (including one $20 bill from one of his few fans) and the vast majority of people ignored him. Read more about his experience here.
2. Violin Monster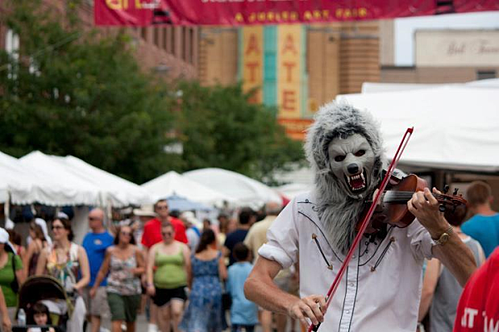 Frequently sighted on our own streets of Ann Arbor, MI, this werewolf busks for a living and he howls with gratitude when you give him a tip. Read more about him here!
1. Thoth
A lifelong busker, Thoth does more than just play the fiddle. He sings in his own invented language, he jumps around, and he tells a mythical story of his own invention through his performances. Here are more details of his mythical lifestyle!