In last week's series of letters, Alberta Barnes and I discussed Saint-Säens's Symphony No. 3 in C Minor, Op. 78. This week we're tackling Ludwig van Beethoven's Violin Concerto in D Major, which, for some reason, left me feeling indifferent. Want to defend Ludwig? Have a favorite piece you want us to write about? Leave a commment below or send me an email at joec@sharmusic.com.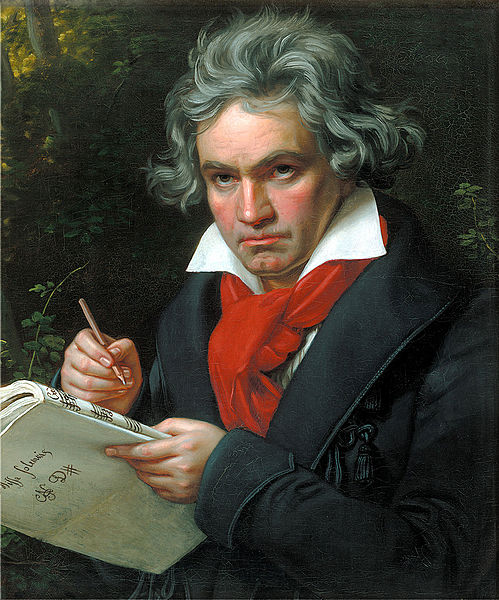 Dear Alberta,

You're going to be angry with me: I struggled with Ludwig van Beethoven's Violin Concerto in D Major, Op. 61. Everyone says it's a masterpiece, but after marvelling at the sonata form of Mendelssohn's Octet and coming to the conclusion that Saint-Säens pretty much laid bare my emotional life, Ludwig left me cold.

Is he this cruel to other novice listeners?

Perhaps Hilary Hahn's precise performance with the Balitmore Symphony Orchestra of the Concerto subdued whatever it is I thought I would feel. And although I'm confident in my ability to appreciate most art forms – at least as a novice – I'm starting question my indifference to the Concerto. (Is this like going to a fancy dinner party and not liking the two-hundred dollar bottle of wine? Am I the guy who just wants a little more box wine?)

I recognized the sonata form, and I could hear Hahn's violin repeating and revising theexposition and development. The structure of the Concerto struck me as too geometric, though; formal tidiness descended, imposed itself on the piece. I wanted a little messiness. I wanted, in the metaphor the Russain poet Osip Mandelstam uses to describe Dante's Divine Comedy, a beehive the musician constructs from the inside. I heard an algebra equation here: if you multiply one side by 6, you do the same to the other side.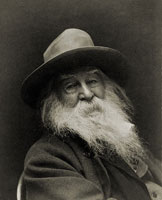 I don't know where my head is these days, but I kept longing for an American sound while listening to the Concerto. It was hard to hear anything but the score of a costume drama set in Old Europe. There was a verticality to this piece that felt undemocratic; the progression ascended and descended over and over, and I found myself wanting the lateral, wide sweep of an American voice like Walt Whitman's.

I'm not a total boor, even though I do like Whitman. I was taken with the vulnerability and audacity of a lone violin going up against a whole string section, timpani, a basson, and all the rest. There seemed to be a brave individualism here, the fatalism of pitting one voice against a multitude. And I liked knowing, more or less, how the plot was going to turn out. Similar to watching the opening scene of an old black-and-white detective movie, you know how this one is going to end.

I'm not all complaints and sour grapes. If there was something that moved me so much I wanted to cry during the Concerto, it was the suddennes of its quiet. In between the orchestra's exposition (or maybe it was the development?) and the violin's response, there was a moment of stillness I felt I could disappear into.

That's something to write home about.

Yours,
Joe