Playing a string instrument is a tremendous investment for both the student and the teacher. Money, time, energy ... so is it worth it? Based on my own experience, I believe that this sacrifice is one that reaps endless rewards.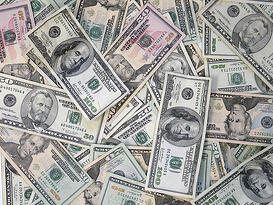 In our current economic times it is understandable that the cost of a musical education is and should be of concern to parents. It isn't cheap to buy your child an instrument and the cost certainly doesn't end there: lessons, books, strings ... the list seems to get longer every day! Besides, dollars aren't the only thing invested in a little string player. Lessons, orchestra rehearsals, and practicing all require a substantial time commitment; further, learning to play a difficult instrument can be emotionally challenging both for the student and the parents. So, is all of this expense really worth the investment?
I am a violinist so I admit that I am biased. However, I strongly feel that the answer here should be a firm YES, and ever more and more so! Plenty of studies have already been done about the intellectual and emotional growth that is directly correlated to studying music as a child. (Click here for an article about the "Mozart Effect" or here for one about the Suzuki method and brain development.) Therefore, I won't go into that here, but I will mention a few gifts in my life that are borne from my childhood "investment" in music:
Discipline. American culture is increasingly centered on instant gratification. Young people today are bombarded with easy entertainment, poor public role models, and photoshopped magazine models. In the midst of this culture it becomes more and more important for children to learn the value of working hard, how to cope with frustration, and the tremendous reward that comes from a dedicated pursuit. Practicing the violin has taught me personal discipline in ways that nothing else in my life ever has; this bears fruit which continues to spill over into every area of my life.
Friendship. Many of my dear friends growing up sat near me in the dozens of orchestras that we played in. There is an incredible camaraderie that develops from a shared, challenging pursuit. I cannot begin to describe the joy of personal communion which chamber music in particular leads to. Music has been the source of many beautiful personal relationships in my life, and for this I am ever thankful.
Exposure to Masterpieces. Even if your little violinist doesn't end up majoring in music, his or her exposure to classical masterpieces is never to be underestimated. Music is so much more than a craft, a skill, or an after-school occupation: it is an ART, and art is not only frequently overlooked in the American education system but it is also a powerful and important emotive force for the human person. Every performance is a privilege. It is a gift, infinitely valuable but bought with sacrifice.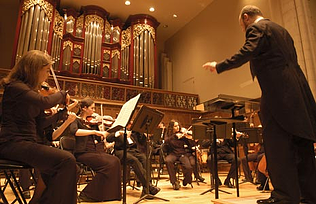 Sometimes I wish that I could take back the hours that I spent on practicing; some days Iwish that I had never met the violin. But whenever these thoughts start to cloud my mind I always recall the same thing: the people whose eyes tear over at their encounter with beauty that musical performances afford them. What is there of value that does not have a cost? And what is more precious than interpersonal communion?
I have certainly made my share of sacrifices for the violin, but in the end I have the greatest debt of gratitude toward my parents for their financial, emotional, and time commitment to my education. I still feel badly that my violin lessons cost as much as they did, but if I may speak for my parents, I know that their investment has produced the greatest payoff: joy.