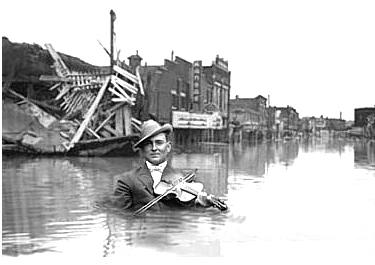 "… you are the music while the music lasts…"
T.S. Eliot
A frequent topic of discussion among musicians is the future of classical music. Attendance at orchestra concerts has seen a sharp decline in recent years to the point where many orchestras have shut down or even declared bankruptcy. Hundreds of music performance majors graduate each year wondering if the art that they have devotedly refined will be spoken only to empty audiences and vacant concert halls.
Maybe my undergraduate institution had something of a spirit of pessimism about it, but the hallway of practice rooms in the conservatory seemed so often to host a small gathering of tired musicians declaring anew that "classical music is dead!" And maybe it is, or will be, but I have never allowed myself to believe that. Why? Classical music is an avenue of beauty. Our society may have tired of beauty, may try to shove it aside, and may try at times perhaps even to deny its existence altogether – but the human heart has never lost its need for beauty. Nor will it.
I vividly remember when a guest conductor visited the conservatory orchestra and a discouraged brass player asked him, "How do we get people to listen to classical music?" Maestro's response was simple: "Bring them to an orchestra concert. If it has been well programmed and well rehearsed, that is all you will need to do. The music itself will compel them and they will come back."
"Ah!" I thought, "We must reach out to people through beauty, through the expression of human emotion! We can speak to the world not with words, but with song!"
Performing has always been my great joy for that reason. When I left college and went on to study and live with non-musicians in grad school, I faced a doubly odd experience: on one hand, these people had no idea what an augmented sixth chord was. On the other hand, however, they had never listened to Beethoven or Tchaikovsky! When I gave my new friends tickets to my orchestra concert, my joy at their wonder of the Firebird suite quickly subsumed my heretofore irritation that no one was remotely able to discuss tone rows with me.
My situation now is very different. I don't play in orchestras and it's been some time since my last recital, but I still play at an Italian restaurant a few times a week.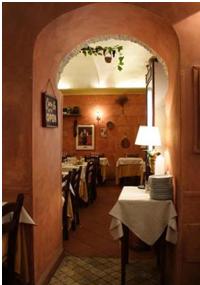 Surprised? Well, yes, I admit that more often than not I would prefer a performance venue that includes a grand piano and a stage. However, I have surprised myself with my own gratitude for this opportunity to have such an interesting encounter with humanity. I walk around to the tables and I ask each one if they would like to hear a song. Some refuse, some ask for Pink Floyd, some are rude, but many are excited to hear a live violinist up close.
And many, I think, are surprised by their encounter with beauty.
More than a handful of diners have had to dab at their eyes with their napkins. Many older couples have thanked me for helping to make their anniversary special and memorable. Many children watch with wide eyes, hiding shyly behind their parents. The people who seem most delighted by my little performances, I realize, are rarely classical music aficionados or frequent concert-goers; many have never seen a violin before. Therefore, even in an atmosphere which seems less than conducive to a good performance, I have come to embrace the opportunity to present from my heart that which can speak to any heart.
This, I think, may be the message of our era. Concert attendance may be in decline and people may be less educated about form and harmony than we may like, but the human heart will never cease to hunger for beauty. I wholeheartedly agree with Maestro's comment about bringing people to our concerts, but if I may I would like to add something to his statement: we must also bring the music to them. Let us not save music only for concert halls and stages, but let us present it to everyone, as we are able! And this, we learn in humility, may be in even the unlikeliest of places.