SHAR Apprentice Megan Fedor takes delight in Bach's St. Matthew Passion. Part of the joy of this piece, she argues, is its specific, musical representation of the Gospel of St. Matthew.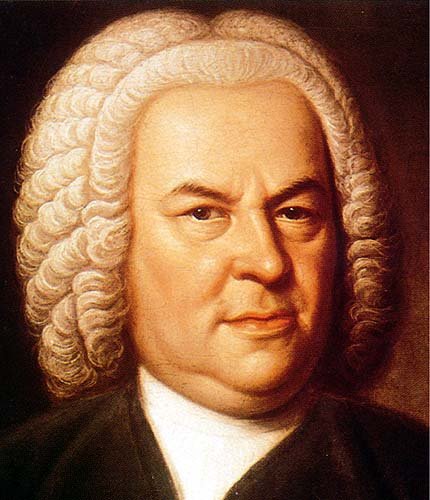 When asked the question, "What sacred music do you find compelling?" my mind instantly goes to Johann Sebastian Bach and his St. Matthew Passion. What makes this work a masterpiece goes back to Bach's upbringing, understanding and involvement in the church, and his musical genius.
Bach was no stranger to sacred music. As a boy, he sang in a church choir to help fund his studies. He played violin in a church orchestra and landed his first serious job was as an organist in Arnstadt. He continued to develop his familiarity with church and vocal music, while his increased virtuosity and curiosity with modern music led him to compose some of his first surviving sacred vocal works. His career took off when Bach relocated to Weimar, doubling his salary and his responsibilities. Here, he was to write one cantata per month, although in moving to Leipzig in 1723, his output increased to one per week.
During his period in Leipzig, Bach composed his St. Matthew Passion, arguably one of the greatest sacred works of all time. In this grand oratorio, Bach sets chapters 26 and 27 of the Gospel of Matthew for double choir and two orchestras. Narrated by the evangelist, soloists alternate with the chorus to represent the featured characters, all of whom have very specific musical representation. Typically performed during a Good Friday mass, the work is divided into two parts which frame the sermon.
One simply has to listen to this piece to understand the glory of the work. Bach truly uses the music to tell the story, enhancing every element with musical representation. Jesus is always featured accompanied by a "halo" of strings, while tritones and diminished chords highlight tumultuous moments. The beauty and spiritual depth of the work are unparalleled, and listening to the work deepens one's understanding of the Gospel of Matthew.
Listen for yourself!

by Megan Fedor