Ernő Dohnányi was born on July 27, 1877 and died on February 9, 1960. To celebrate his birthday, we're publishing a tell-all blog about this lesser-known conductor and composer who was one of the first to conduct some of Bartok's more accessible music.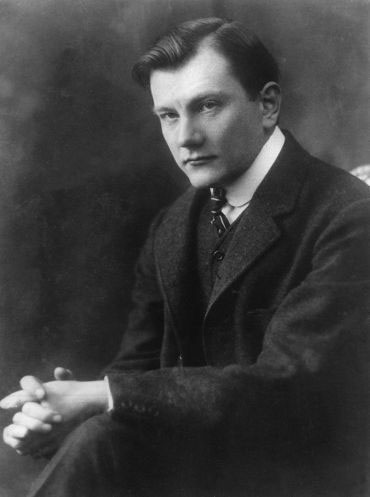 Today is Ernő Dohnányi's 137th birthday. It's likely that you haven't heard of good old Ernő. That might be because he often wrote his name as Ernst von Dohnányi onto his published music. While the man and his music might be a little obscure, his life was very colorful. So colorful in fact that he fell in love with two different already-married women and also had an illegitimate child along the way! Before we get into that, I'll tell you about his background and musical significance.
Dohnányi was born in present-day Bratislava, the capital of Slovakia, but back in 1877 it was part of the Austro-Hungarian Kingdom. He began music lessons with his father and a local organist and at age 17 moved to Budapest to study at the Royal National Hungarian Academy of Music (present day Franz Liszt Academy). Both of his teachers at the academy were students of Johannes Brahms and Franz Liszt. As a result, these two composers greatly influenced Dohnanyi's compositions and musical career.
Notable Musical Accomplishments
Dohnányi concertized a lot as a pianist, especially giving performances of Beethoven's 4th piano concerto. He was among the first to conduct some of the more accessible music by Bartok (also a notable Hungarian) and made it more popular. He was established a reputation for playing Beethoven Piano Concerto No. 4, which led to an invitation to play with the St. Louis Symphony where he had a successful American debut. In his later years, he was very influential in the musical community in Budapest. As the Soviets began to invade Budapest in 1944, Dohnányi and his third wife Ilona moved to the US, where he continued to compose and teach. He taught for ten years at Florida State University in Tallahassee. His last public performance was in 1960 at Florida State, conducting a performance of Beethoven's 4th Piano Concerto.
The Dirt
Okay, I promised you dirt… Dohnányi married pianist Elisabeth (Elsa) Kunwald, and together they had two children, a son Hans and a daughter Greta. From his son Hans, Erno Dohnányi became the grandfather of the famed conductor Christoph von Dohnányi (who conducted the Cleveland Orchestra from the early 1980s until 2002). Before World War I broke out, Erno Dohnányi cheated on his first wife Elsa with a German actress/singer/ballerina named Elza Galafres (lucky for him, he probably had an easy time remembering his new girlfriend's name). To make matters more complicated, Elza Galafres was also married, to the great Polish Jewish violinist Bronislaw Huberman. Elza Galafres and Erno Dohnányi wanted to marry, but their respective spouses refused to divorce them. This hardly stopped them from carrying on their affair, and they went on to have a son, Matthew, who was born in 1917 (the illegitimate child I mentioned earlier). Their spouses eventually granted them divorces, and they were married in 1919. Dohnányi also adopted Johannes, who was Elza's son by Huberman. By the mid-1930s, Dohnányiand Elza Galafres separated, and he met another married woman with children, Ilona Zachar. Dohnányi and Ilona travelled throughout Europe as husband and wife though they weren't legally married, and after they moved to the US together they made it official and were married until his death in 1960.
In spite of (or because of?) Dohnányi's exciting love life, he did accomplish quite a bit as a composer and musician. He composed a few symphonies; his Symphony No. 1 was his first orchestral work and displayed a lot of musical influence from Johannes Brahms. Some of his best works are his Serenade for String Trio, as well as his Variations on a Nursery Song for Piano and Orchestra. Let's wish Ernő Dohnányi a happy birthday!
Recommended Recordings:
Dohnányi by Andras Schiff & the Takacs Quartet
Piano Quintet No. 1 in C Minor Op. 1 & Sextet for Piano, Violin, Viola, Cello, Clarinet & Horn Op. 37
Decca Label
Dohnányi by BBC Philharmonic conducted by Bamert
Symphony No. 1 in D Minor Op. 9
American Rhapsody Op. 47
Chandos Label
Dohnányi by Andras Schiff with the Chicago Symphony (Solti)
Variations on a Nursery Song
(paired with Tchaikovsky's first piano concerto)
Decca Label