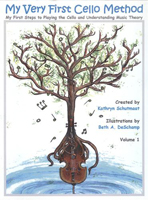 When My Very First Cello Method first arrived at SHAR we thought: Another method book . . . is there anything special about this one? What follows is a brief email interview with the author, Kathryn Schutmaat. We hear a little about her professional background, her multicultural identity, and what's special about this particular cello method book.
SHAR: Tell us a little about yourself. What's your background and training?
Kathryn Schutmaat: I'm a classically trained, professional cellist from a family of musicians, and I began my career as a concert cellist at an early age. I've worked for more than 25 years in symphony orchestras, chamber music groups, and as a cello teacher at the university level. I began cello lessons with Professor León Roi at the Superior School of Music and later with Professor Karel Adamicek at the Juan José Landaeta Conservatory, both in Caracas, Venezuela.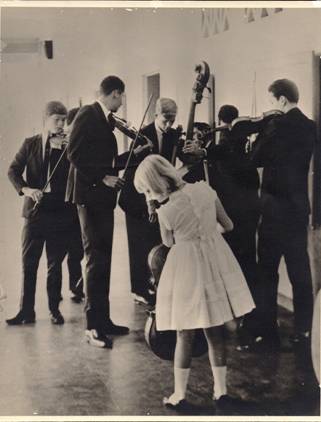 I'm very proud to be a founding member of the Venezuelan National Youth Symphony Orchestra in 1975 as well as the prestigious "Simón Bolívar" Symphony Orchestra in 1981, both conducted by Maestro José Antonio Abreu, creator of the highly praised "El Sistema" system which is used today in many countries worldwide. I actually played in the International Youth Orchestra of Great Britain at the Youth Orchestras Festival in Aberdeen, Scotland. It was in 1977 that I took master classes at the Cultural Center for Superior Musical Studies in Venice, Italy and at the International Academy Summer School in Nice, France. I participated in the Youth Orchestras of the Americas Festival in Puerto Rico in 1983, and in 1986 took part in the Recording Orchestra of the International Festival of the French Radio in Montpellier, France.
During my years as member of the "Simón Bolívar" Symphony Orchestra I performed under eminent maestros such as Eduardo Mata, Zubin Mehta, Mehli Mehta, as well as renowned composers and conductors Carlos Chávez and Krzysztof Penderecki. I accompanied world famed performers such as Ruggiero Ricci, Jean Pierre Rampal, Maurice André and Montserrat Caballé. I later became the principal cellist in the Barranquilla Symphony Orchestra in Barranquilla, Colombia. Subsequently, I became the professor of cello at the University Of Valle Arts Faculty in Cali, Colombia, in addition to working as a full-time orchestral cellist in the Valle Symphony Orchestra and as the associate principal cellist in the Cali Chamber Orchestra during the same period.
When I began teaching children as a young cellist, I came to believe that the earliest years of training are essential for the success of cello playing.
SHAR: There are so many method books out there. Why did you decide to write My Very First Cello Method? Was there something that you wanted for your students that other method books were missing?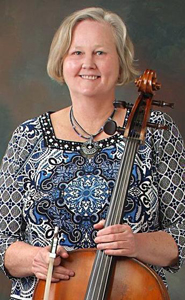 KS: I wrote the My Very First Cello Method Cello Beginner Book Series because I want to offer an innovative method specially designed for the unique techniques and finger patterns of the cello. In addition, as an experienced cello teacher, I have encountered many problems because of the lack of knowledge of music theory, so I decided to integrate it with the learning of the instrument. I also love beautiful artwork and wanted to make the methods more enjoyable. As a multicultural person, I have wanted to integrate music from South America, which is where I was brought up!
I think my methods and ensemble books work because they have all the qualities that are needed to make them successful: techniques taught with a different approach which is particularly suited for the cello, a well thought out progression in difficulty of the exercises and repertoire presented, and supplemental material of ensembles and duets to make lessons more fun and challenging.
I have built in some general music education lessons in volumes 2 and 3 of "My Very First Cello Method" by introducing the musical dynamics and acquainting the student with the various Tempi such as Allegro and Andante among others. Whimsical illustrations depict emotions which affect the character and mood of the piece, in addition to setting the Tempo or speed in which it should be played. Being taught by Italian musicians and professors who were prevalent at the time in the Music Conservatories in Caracas, Venezuela, I will always remember how they continually told us to "sing with our instruments" which in the end is what we all want to achieve in music! Teaching very young musicians how to be expressive to me is very important!
Additionally, "My Very First Cello Method" method books may be used as supplemental material for other method books when the student needs more reinforcement with theory lessons and exercises for techniques which they may be learning at the time. By creating many exercises in my books, I hope to cover the skills that are inherent to the cello alone and not as a general stringed instrument.
SHAR: Tell us more about how you integrated music from South America into this book.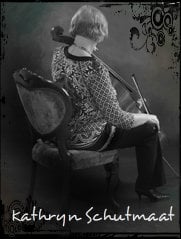 KS: I was brought up bi-lingual (English and Spanish), so I translated my books into Spanish, knowing that there aren't many method books written in Spanish for children or adults. I also incorporated popular children's songs such as "Arroz con Leche", "Sol Solecito", and "Los Pollitos Dicen" from my childhood in Venezuela. In addition, I included a beautiful Mexican melody "De Colores" and other well-known tunes from Mexico, "Las Mañanitas", "La Piñata", "La Cucaracha", and "Jarabe Tapatío". In Venezuela and Colombia (where I also lived many years), Argentinean tangos are part of their culture and very well-liked, therefore I chose "La Cumparsita" as one of my pieces in the books' repertoire and wrote it for 4 cellos in my 'Cello Ensemble Pieces' book as well, being that the bass line is perfect for the lower range of the cello.
My aspiration is to encompass in my books as diverse and all-embracing assortment of different cultures, English, German, Italian, Spanish, Russian, French, Irish, Caribbean, North American, Central American, and Latin American, as possible. There is so much wonderful music out there waiting to be included in educational material for children and adults along with our dearly loved traditional classics.
SHAR: Thank you so much, Kathryn!
KS: Thank you!