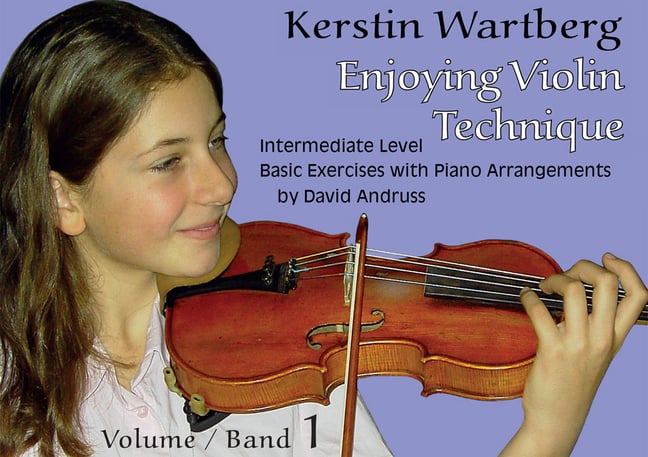 The ability to explain complex and difficult concepts in a way that can be clearly understood and successfully acted on is the hallmark of great teaching. Combined with motivation, student success is assured!
Every teaching method has its merits, whether it's Suzuki, O'Connor, Sassmannshaus, Essential Elements, Maia Bang, ABC's, All for Strings, Whistler, or others. As a teacher, you know that regardless of what teaching method you employ, without a teacher guiding the student, the student is not likely to succeed. And because each student is unique, only the teacher is able to determine if supplemental materials may be required, to focus on specific areas of need.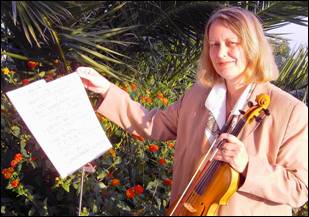 Kerstin Wartberg, internationally acclaimed pedagogue and author of the popular Step-By-Step practice series, has written a groundbreaking new work for the intermediate violin student. Enjoying Violin Technique was created for developing the habits that lead to technical proficiency.
With nearly 100 engaging exercises, 75 with piano accompaniment, accompanying MP3 CD, and downloadable audio files, Enjoying Violin Technique is a complete guide that every teacher and student will appreciate. Dozens of clear illustrations are invaluable in explaining and reinforcing understanding of difficult concepts.
With her extensive background in studio and group teaching, as well as leading workshops and clinics, Kirsten Wartberg has created perhaps the most comprehensive resource yet for the intermediate student, one that is sure to become a classic in the literature.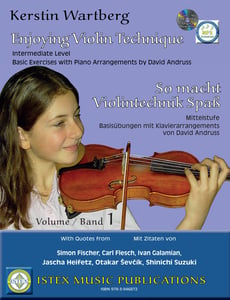 The book is grouped into 10 detailed sections:
• One and Two Octave Scales & Arpeggios (1st - 6th positions)
• Shifting Exercises (based on the Ševčík System)
• Scales & Arpeggios on one String (based on the Flesch System)
• Three Octave Scales & Arpeggios
• Playing in High Positions
• Intonation Exercises
• Soundpoints
• Vibrato
• Basic Trill Exercises
• Double Stops
These videos highlight the approach used in the book: Simplifying and implementing difficult concepts in a clear and effective way:
For more information, to look through some pages of the book, or to place an order, follow the link button below! As always, feel free to comment, and subscribe to SHAR's blog for reviews of products, advice, and news in the stringed instrument world. You can also subscribe to our promotional emails for extra savings, or follow us on facebook and twitter! Thank you for reading.