The string instrument community is growing more diverse and innovative each day. SHAR's goal is to offer all the support and resources that we can to help the string community navigate this ever-changing industry. With that in mind, we want to officially present our newly-designed website and our first ever interactive eCatalog for Fall 2018!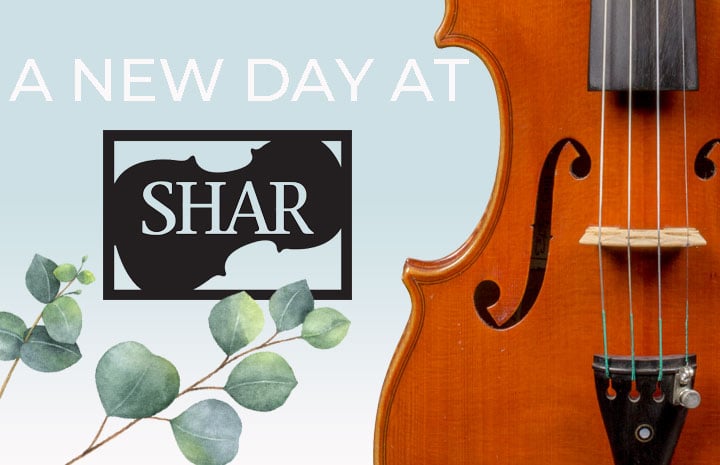 We have been working for months on these new designs and features in the hopes that they keep your shopping and learning experience fresh and stress-free. We want this transition into our new website and new eCatalog to be as smooth as possible, so read on for some tips and tricks regarding website navigation and the eCatalog experience!
What is new on our website?
Filters
Our new filters are similar to our last site, and are quite intuitive, but we want to shine a light on some new features! To start refining your search, you can open up each filter type by clicking the "+" button next to the filter. From there, select all aspects that apply to you. Are you looking for violin A strings between $10 and $20? With our new price slider, you can select a price range for your search! The filter options change depending on what products you are looking at, so you should always be able to find what you're looking for.
The Learn tab is the new home of our SHAR Library and SHAR blog! Check out our "Featured" and "Most Popular" videos to see instrument play-tests, string instrument maintenance and repair walk-throughs, and demos on new and popular products. Click through to our blog for articles by guest music industry professionals and SHAR team members on topics ranging from finding success in the music industry to selecting products that suit your needs.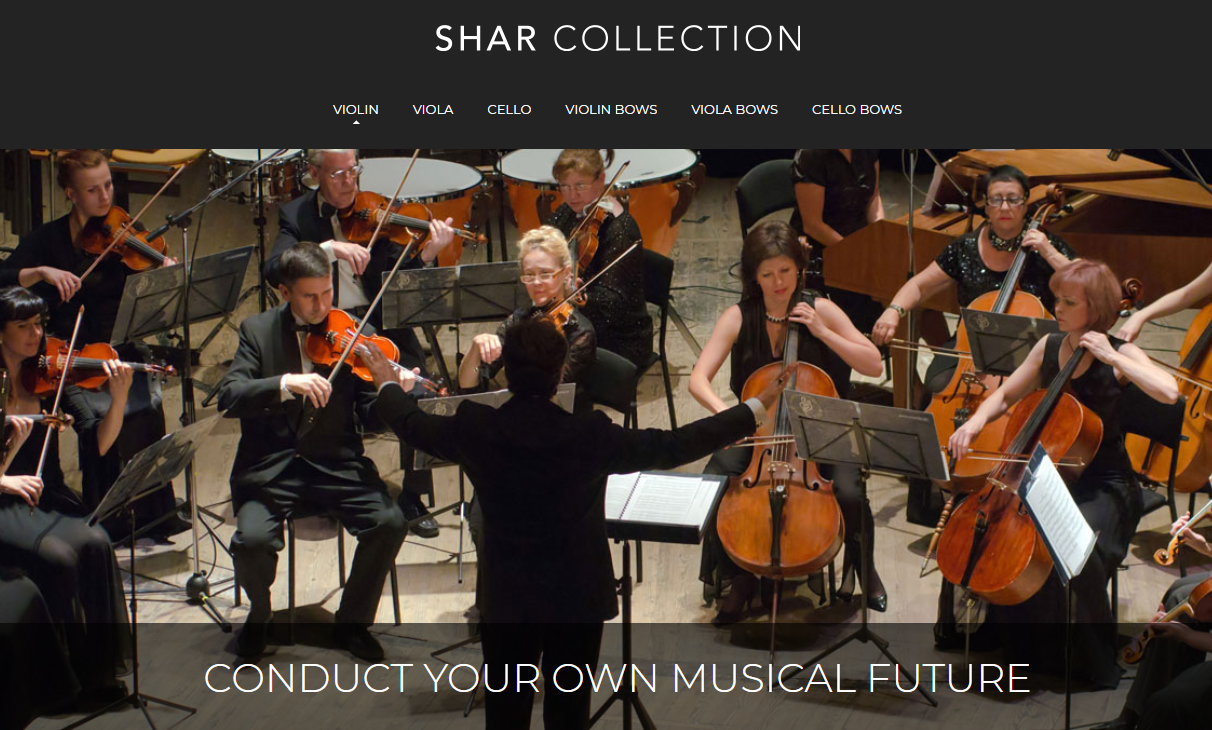 One of the most excited additions to our new website is our SHAR Collection. This is where all of our professional level violins, violas, cellos and bows now reside. If you are a musician interested in upgrading to an instrument or bow that can take you where you want to go in your musical career, this is the place to start. With the help of our new tonal profiles, you can move the tone sliders according to your preferences and filter through all the selections to find your perfect match!

How do you navigate the eCatalog?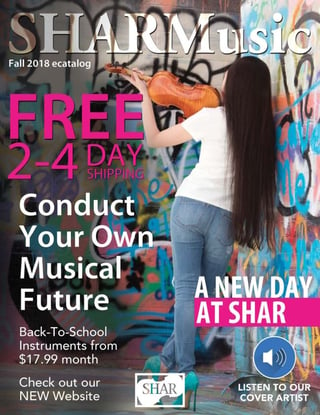 Since we've gone paperless for our Fall 2018 catalog, you can now click on products in the catalog and be taken right to the product page on our website! No need to hunt on our site if you see something you'd like to buy. With the click of a mouse, you can be directed to sharmusic.com to read more about products and continue to checkout.
For your convenience, we've embedded product videos directly in our eCatalog. You can watch instructional videos on certain brands and products and listen to playtest demos for select SHAR instruments without leaving the eCatalog!
Comprehensive Product Lists
This is our largest catalog by far! As a customer, you can browse 170 pages of products and information in our most interactive experience ever!


We hope you enjoy our new website and eCatalog. Remember to sign up for emails, subscribe to our blog, and follow us on Facebook, Instagram and Twitter to keep up to date with what's happening at SHAR!