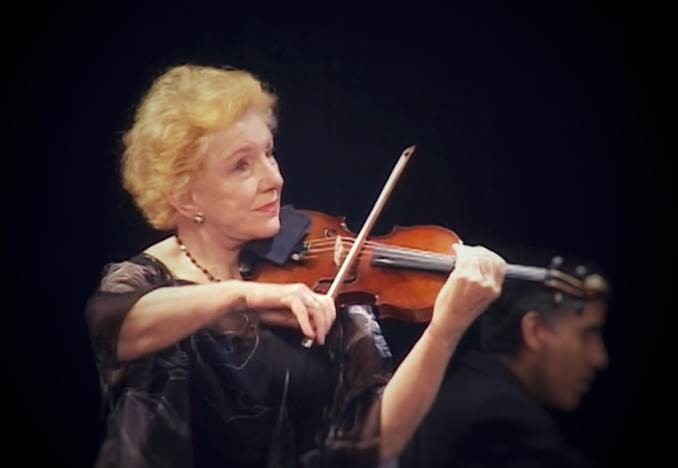 Dear loyal users of the Shirley Givens "Adventures In Violinland" book series,
As many of you may know, our beloved Shirley passed away peacefully on January 10 after a lingering illness, teaching to the very end.
I am the husband and co-producer of these wonderful "Adventures in Violinland" books. I want to assure you that I and my son, the well-known Cajun fiddler Kevin Wimmer (who was one of Shirley's earliest students), have every intention of keeping these 24 books in print and up-to-date, with the help of our dear friends at Shar Music, the Avsharian Family and their devoted staff. In fact, don't be surprised if several new volumes from the Shirley Givens archives make their appearance in due time!
With much love,
Harry and Kevin Wimmer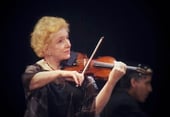 Internationally recognized as an artist-teacher and passionate about the careful nurturing of violinist-musicians, Shirley Givens had never lost her dedication to the vitally important area of beginning teaching, which remains close to her heart. A growing number of fine young violinists have benefited from her joyfully unique method. A veritable "Who's Who" of parents prominent in the arts have brought their children to study with her: Violinists Pinchas Zukerman, Itzhak Perlman and Robert Mann, pianists Claude Frank, Lillian Kallir, Rudolf Firkusny and Jerome Lowenthal, the artist Peter Max, the actors Jerry Stiller, Anne Meara, Paul Sparer and Nancy Marchand, soprano Phyllis Curtin, conductor Herbert Blomsted, impresario Art D'Lugoff and many others. The internationally renowned concert artist Pamela Frank began her studies with the Givens Method, enjoying the Adventures in Violinland books. She continued with Ms Givens for 11 years, reaching the major repertoire such as the Tchaikovsky Concerto.