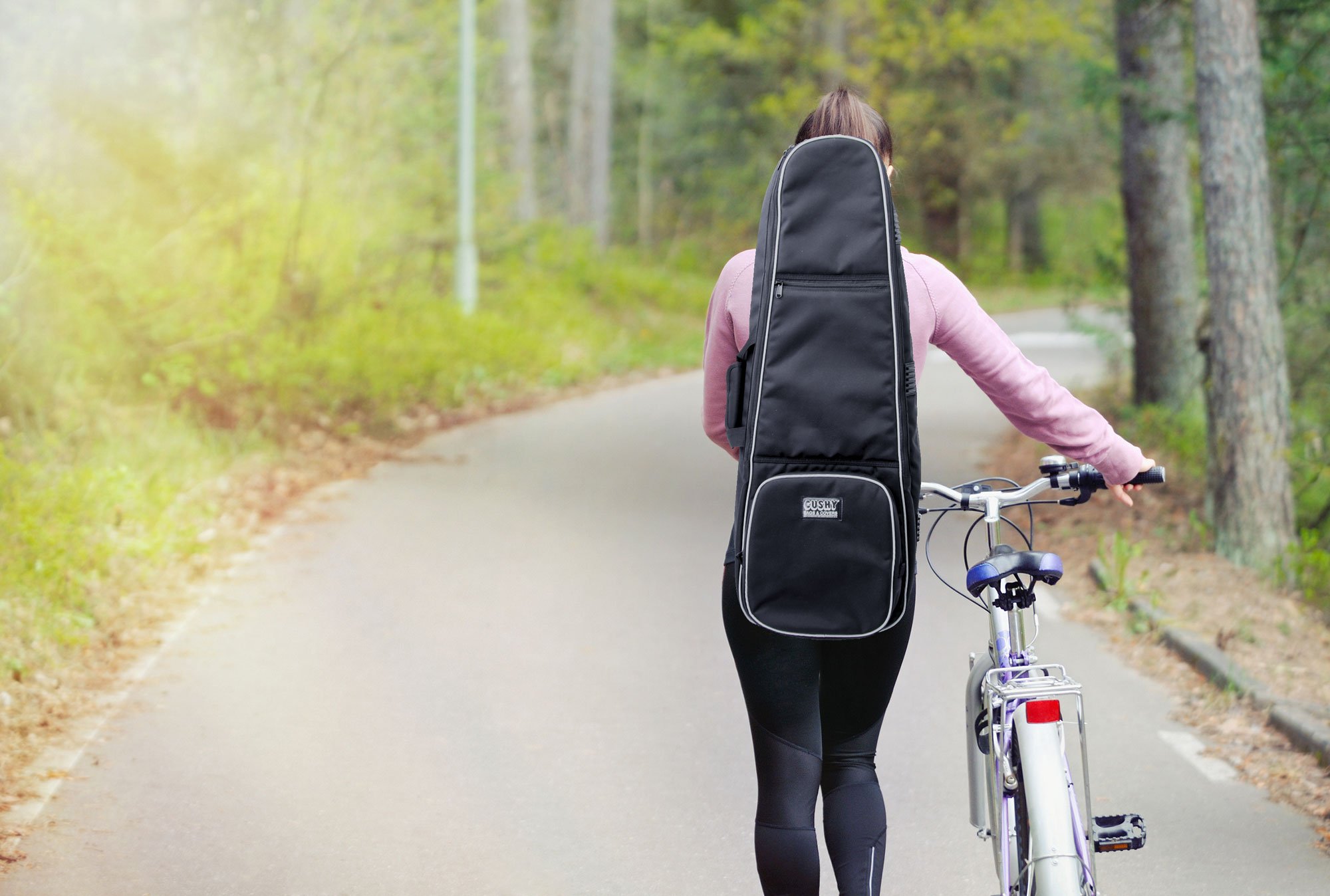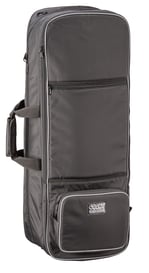 It's a CUSHY case cover, and it just wants to give you and your instrument a hug.
The new and improved CUSHY© Deluxe Carry-All™ Backpack Case Covers are now available to fit over violin and viola, shaped and oblong cases! Our top product designers teamed up with leading backpack manufacturers to bring you a quality product that optimizes comfort, protection, and durability. It shouldn't be a mystery why "CUSHY" is an appropriate name for these bodacious guardians of your precious cargo. They, like a forcefield of cushy goodness, repel the forces of nature that seek to destroy your instrument and wear out your case. All the while, it offers you a warm and soft embrace, making your commute comfortable and hands-free. However, here's a few names we did NOT give to The CUSHY© and why:
---
1. The Squishy

Nobody wants squishy shoes, they want cushy shoes. Squishy shoes is what happens when you step into a rain-filled pothole and spend the rest of the day hoping you don't get trench foot. Cushy shoes offer comfort and protection for your feet and joints, whether walking for a long distance or experiencing high-impact. CUSHY© case covers are soft, so everything your body touches is padded – no more straps cutting into your shoulders or uncomfortable hardware putting pressure on your back. Not just for comfort, the cushioning is added protection against falls or impacts. Plus, now featuring a Duracover© exterior that is waterproof, the CUSHY© case padding will never become squishy, nor will its contents.
2. The Flashy
While we have added reflective piping to the outline of the CUSHY© to keep you safe when biking or walking at night, we kept the cover simple and classic so that it goes with whatever you choose to wear - concert black, workout cloths, t-shirt and jeans, or full winter gear. The CUSHY© is all about functionality and features that will last a career of regular use and never go out of style. We're not saying that bedazzling it and covering it in pins is tacky, we're just leaving that for you to decide...
3. The Softy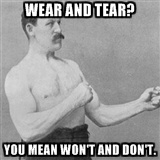 Case covers are meant to add extra protection for your instrument and case, but if they can't protect themselves, they don't last very long. Many other case covers are made of silky nylon that wear and tear from regular use. The Duracover© exterior is rough and tough, and all seams are reinforced so that you can rely on the CUSHY for years and years of daily use. Rubber pads are added for wear protection and to keep your instrument from sliding around when set on a smooth surface. Fill it with sand and hang it from the ceiling and I bet you have a pretty good punching bag!
4. The Puffy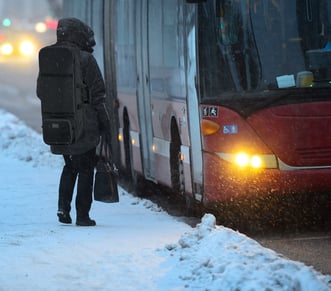 If you grew up in an area with four seasons, then you know that big bulky winter coats are no fun to try to move around in or to put away in closets or lockers. Luckily, modern materials now offer more insulation with less bulk. We carefully considered the best amount of insulated padding to offer optimal heat and cold protection without being unwieldy. Plus, being able to quickly and easily conceal the backpack straps makes the CUSHY cover easier to carry in hand or store in tight spaces.

5. The Empty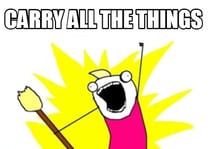 The new CUSHY case covers are all
Deluxe Carry-All™ Backpacks
. This means that they aren't just a highly protective violin backpack or viola backpack, but a new and ingenious form of transport that fits your case, stand, sheetmusic, accessories, and anything else you plan to put in it. Have a few text books or a bicycle repair kit, why not throw it in there? The CUSHY backpack is as strong and confortable as a quality hiking backpack, so that you can manage it all. It may be empty when you receive it, but it won't be for long!
6. The Slippy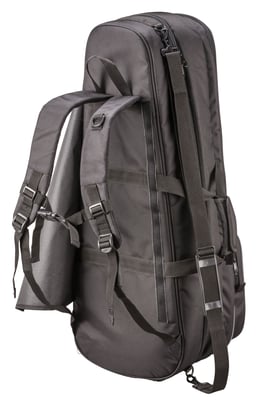 If you've ever found yourself constantly shrugging your shoulders to keep your backpack straps on, then you know the problem poorly designed straps create. The CUSHY has ergonomically shaped straps with thoughtfully selected connection points, plus a chest clasp to keep your instrument comfortably high up on your back. Rather than slipping off your shoulders as you carry all of your equipment, the Cushy hugs you securely. Did we already mention the rubber skid pads?
7. The Fancy
The CUSHY's are definitely the highest quality case covers you can get, but "fancy" tends to be a word that correlates to high prices! The Cushy cases are all well under $100! Plus, they are not tricky to use. Unzip the pocket, put your case inside, and zip it back up – it's that easy. No fancy-schmancy instructions or complicated fitting required. You can even open your case while it's inside the CUSHY©.
---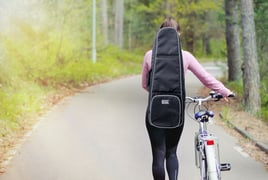 Call it what you'd like, The CUSHY© Case Cover is made to make moving your instrument and case a safer, easier, and more comfortable task. Whether you're just going from a building to a bus in the rain, biking to orchestra rehearsal, or bringing your violin or viola with you to the ski lodge, The CUSHY© has you covered, whatever the weather may bring.
---