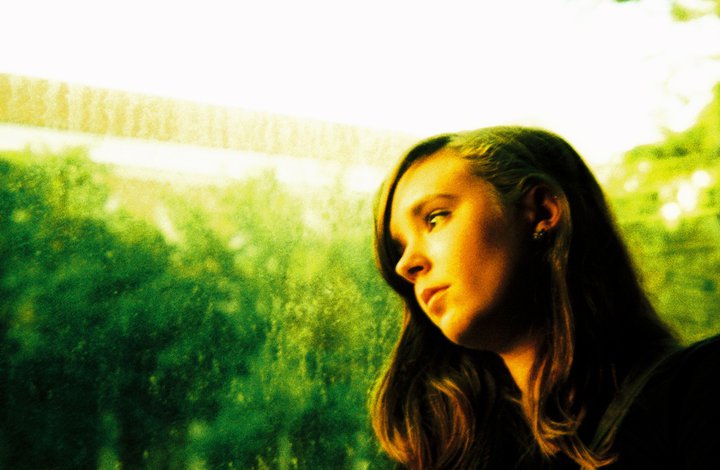 Each year, Strings Magazine awards a $3,000 scholarship (plus $1,000 to spend at SHAR) to a deserving young musician. The Edith Eisler Scholarship is a much-needed and generous award, one named in memory of a dedicated musician and contributor to Strings Magazine. When I heard that this year's winner, Hayley Murks, was from Gulfport, Mississippi, I was excited to connect with a fellow Mississippian. I'm so grateful, however, that Hayley and I ended up talking about more than her home state; Hayley generously shared her story, what drives her to make music, and her passion for a Gulfport outreach program, the Magnolia Chamber Orchestra.


Joe Chapman: Tell me how you first started playing the viola. What drew you to the instrument? What has kept you going?

Hayley Murks: Well, I always wanted to play the double bass, but I am only 5'1'' and I have the hand size of a five-year-old! I fell in love with the sound of the viola when I was in the fourth grade. I was a part of my public school's strings program from that point on.
I had a really great strings teacher in middle school who was a very caring individual. At the time I was still participating in competition dance, and found it difficult to keep up in the class. He truly inspired me to stay passionate about viola and music.
My father's love for music has always given me a sense of direction too. He had a record room in our house. There must have been thousands of records in it! He was very supportive of me becoming a musician and thought that it was the coolest job on earth. He would always quietly listen to me practice outside my bedroom door in high school.
He became very ill my senior year of high school and passed away a few weeks before my first college jury. My memories of him give me the strength to continue on this journey.

JC: That's such a moving and beautiful answer, Hayley. It's strange how the givens of our lives—your height, for instance!—direct our choices. And then there are the circumstances, like your father's death, that inspire us to continue. I guess I have two follow-up questions here. What do you love about the sound of the viola? And which records in your father's record room did you find yourself listening to?

HM: Having my double bass fantasy shattered in elementary school, I found comfort in the C string on my viola. I suppose I am naturally drawn to deep tones.
The music of Bob Dylan fascinated my father to the point that he named his daughter Dylan—before my mother ruined it all by naming me Hayley. True story. And the music of the Beatles was like our family soundtrack.

JC: Oh, Hayley is a good name! Although Dylan would have been pretty cool, too. (I can't say the same for Bob!) Tell our readers a little about Gulfport, Mississippi. What's the town like? How long have you lived there?


HM: Gulfport is on the coast of Mississippi. It's a beautiful beach town, although Hurricane Katrina and the oil spill have certainly done their part to set us back. But we are coming back strong!
I have been born and raised on the coast, and as I'm planning my move to Cambridge, Massachusetts to attend Longy School of Music, I realize just what a special place Gulfport is to me.
I'm one of the founding members of the coast's Magnolia Chamber Orchestra, an ensemble specializing in early music performance under the fearless direction of Tomas Fajardo. Our concerts are a gift to our community; they're free for all to attend, and through our performances we strive to impact the quality of life and the cultural diversity of the Mississippi coast.
I feel privileged to be a part of Magnolia Chamber Orchestra and to have an opportunity to enrich the experience of the younger audiences on the Mississippi coast. I truly believe in the mission of the group: to inspire the youth, provoking the creativity in them and igniting a genuine interest for the arts through community outreach.